Nos ta bisa NO na tur tipo di Obligashon, Diskriminashon y Inhustisia en general.
216
people have signed this petition.
Add your name now!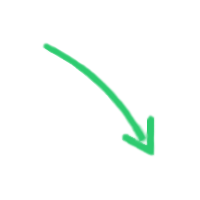 216

people

have signed.

Add your voice!
Maxine K.
signed just now
Adam B.
signed just now
Papiamentu




Nos komo firmante ta deklará ku nos ta hasi uzo di nos derechinan humano ku nos a nase kuné ku ta e derecho di biba, hala rosea libermente, derechi di ta unda ku nos ker ta riba e planeta aki i tambe kommuniká ku otro libermente nos pensamentunan.

pa e motibu aki nos ta bisa NÒ!.

Nos ta bisa NO na tur tipo di obligashon, diskriminashon y inhustisia en general. Nos ta PRO Derecho Humano.

P'esei nos ta bisa NO na,

1. tapa boka obligatorio

2. eksklushon di esnan si of no bakuna ku un posibel introdukshon di pasport di COVID i entrada na kualke evento i na trabou.


3. distansia sosial obligatorio


4. Lockdown obligatorio


5. "bubble" den sektor turístiko o sea eksklushon sosial


6. prueba obligatorio di antegeno i/o PCR


7. bakunashon obligatorio

Nederlands





Wij ondertekenaars verklaren en maken gebruik van de mensenrechten die wij hebben.


De rechten om vrij te leven en te ademen, het recht om vrij te kunnen bewegen op deze planeet, en ons recht op vrijheid van meningsuiting. daarom zeggen wij NEE!.

We zeggen nee tegen alle verplichtingen die indruisen tegen de rechten die zijn vastgelegd in internationale verdragen die ons als mens beschermen.


Gezien mijn rechten verklaren wij en zeggen we nee.

1. Nee tegen Verplichte maskers


2. Nee tegen de discriminatie van degenen die wel of niet zijn ingeënt vanwege een mogelijke introductie van Covid 19-paspoorten, en ook tegen het verbod op deelname aan sociale en sportieve evenementen en werkplek.


3. Nee tegen Verplichte sociale afstand.


4. Nee tegen Verplichte "lockdown"


5. Nee tegen Verplichte PCR-tests en antigeentesten


6. Nee tegen de Verplichte "bubbel".


7. Nee tegen Verplichte vaccinatie.


Español





Nosotros firmantes declaramos i hacemos uzo de nuestros derechos humanos sagrados que tenemos. que son los derechos de vivir i respirar libermente, derecho de movernos sobre este planeta i también comunicar libermente nuestros pensamientos.


por este motivo decimos NÒ!.

Nosotros decimos no a todo tipo de obligación que va en contra de los derechos estipulados en los tratados internacionales que nos protegen como seres humanos.


Considerando mis derechos declaramos i decimos no.



1. No a las tapabocas Obligatorias


2. No a la discriminación de los que si estan i a los que no estan vacunados por un posible introducción de pasaportes obligatorias de Covid 19, i también a la prohibición de entreda a cualquier evento sosial i deportivos i laboral.


3. No a la distancia social Obligatorias.


4. No al "lockdown" Obligatorias.


5. No a las pruebas de PCR Obligatorias, i a las pruebas antígenos.


6. No al "bubble".

7. No a la vacunacion Obligatoria.


Engels



We signatories declare and do some of our sacred human rights that we have. which are the rights to live and breathe freely, the right to move on this planet and also freely communicate our thoughts. for this reason we say NÒ !.


We say no to all kinds of obligations that go against the rights stipulated in international treaties that protect us as human beings.


Considering my rights we declare and we say no.





1. No to Mandatory masks


2. No to the discrimination of those who are and those who are not vaccinated due to a possible introduction of Mandatory Covid 19 passports, and also to the prohibition of entering any social and sporting event and workplace


3. No social Mandatory distance.


4. No to Mandatory "lockdown".


5. No to Mandatory PCR tests and antigen testing.


6. No to the "bubble". Tourist sector and social exclusion

7. No to Mandatory vaccination.