"Ban Plastic Microbead"
119
people have signed this petition.
Add your name now!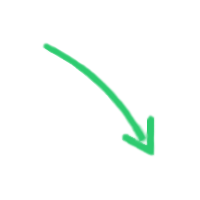 119

people

have signed.

Add your voice!
Maxine K.
signed just now
Adam B.
signed just now
Combat Microplastic Pollution: Save the Bay of Bengal and Marine Life!!
The marine life in the Bay of Bengal is threatened by microplastic and microbeads. Microbeads is a new phenomenon in Bangladesh. In addition, microplastic has not been recognized until Environment and Social Development Organization-ESDO published their study report entitled, " Microbeads! Unfold Health Risk and Environmental Pollutant" on 15 October, 2016.
Since 2016 ESDO continued its research work on microbeads and microplastic pollution as well as policy advocacy to push forward for a national regulation to ban microbeads. So, we need all of your support to ban the bead.
There has been increasing concern about microplastics, which are generally defined as plastic particles and fibres with a diameter <5 mm, with no lower limit. They are derived from progressive fragmentation of larger debris, or are purposefully made for use in personal care products, medicines, and industry.
Microbeads are plastic spheres that ranges in size and can be as small as 1 µm. They are produced intentionally to add to the personal care products (e.g. facial scrub, face wash, toothpaste, soap, make up products etc.) for several purposes, including the delivery of active ingredients, film formation, exfoliation and viscosity regulation.
According to a Norwegian Environment Agency report from 2014, the most common polymers used for the manufacturer of microbeads are polyethylene, poly(methylmethacrylate), polytetrafluoroethylene, polypropylene, nylon and polyethylene terephthalate.
Due to their size, microbeads they are not recycled and are simply poured down the drain. They are normally made from nondegradable polymers and, because it takes hundreds of years for them to degrade via oxidative or photodegradation routes, will remain in our environments for a very long time.

Their size means that, once they have entered the ocean, they are quickly distributed around the globe. In addition to physical impacts of the plastic particles themselves, microplastics are associated with a complex mixture of chemicals that may transfer to humans and other organisms upon exposure. These chemicals include chemical additives, residual monomers and sorbed ambient chemical substances, many of which are endocrine-disrupting and hazardous compounds that can adversely affect human health and the environment. Microplastics may act also as a vector for dispersal of invasive species, including potential pathogens.
Marine creatures ingest them, thinking they are food, and this creates problems of toxicity in our food chains. As the toxins progress along the food chain they become more concentrated, leading to potential threats to human health.

Microplastics have become increasingly prevalent in the oceans and seas, inland waters, soils, food webs, indoor and outdoor air. Consequently, public concerns about microplastics are mounting due to their unknown effects at the organismal level and the potential consequences for ecosystem functioning and human health.Humans can be exposed to plastic particles via consumption of seafood and terrestrial food products, drinking water and via the air.However, the level of human exposure, chronic toxic effect concentrations and underlying toxicological mechanisms by which microplastics elicit effects are still too poorly understood to make a full assessment of the risks to humans.
As a global citizen we request all of you to come forward and raise your voice, appeal to the government to ban the bead.
Learn More:
http://esdo.org/combat-plastic-pollution-protect-marine-life/
http://esdo.org/stakholders-wished-to-move-forward-together-to-address-microplastic-pollution-in-a-consultation/