Ban mind control weapons in the US
11
people have signed this petition.
Add your name now!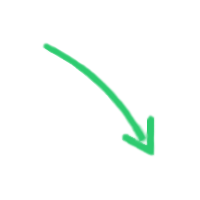 11

people

have signed.

Add your voice!
Maxine K.
signed just now
Adam B.
signed just now


Mind Control Technology or Remote Neural Monitoring or Psychotronics Mind Control as it is generally called, has assumed dangerous proportions in America, it is devastating and destroying lives of innocent men women and sometimes children.

Remote Neural Monitoring works on the principal of Brain Computer Interface (BCI). Perpetrators are directing EMF or microwaves or scalar waves at the targets body and brain and manipulating his thoughts,emotions and behaviour. These victims are spread across the country

A non-consensual experimentation is going on. The victims are made jobless so they are not able to support their family and children. They are stalked 24/7 and harassed mentally and emotionally. They are defamed in their society and neighborhood,false rumours are spread and then isolated completely from friends and relatives. In some cases the victims documents and valuables inside homes have been destroyed making them completely helpless and dependent on others.

The victims are brutally tortured emotionally. The perpetrators constantly generate feelings of Fear, Anger, Guilt ,Shame, artificial arousal, alter facial expressions. They also keep the head gripped the whole day causing severe headache which disallows the victim to perform his daily activities. In a way they have crippled us and made us handicapped. And all this is being done secretly so that there is no one to blame.

If someone uses a knife or a gun as an instrument of attack we can blame someone. But in case of attack by Remote Neural Monitoring who do we blame. How will the culprits, indulging in this secret crime be caught.

According to John Hall(Author of Guinea Pigs) this technology will spare no one. In the future at least one person from every household will be a victim. We want our children to inherit a secure world and future. However this technology puts our children's lives in danger because tomorrow they might become victims of this technology.

Sad part is anyone who raises his voice against this technology is branded as schizophrenic or suffering from delusional disorder. That's because people are not aware. Psychologists are aware of this but they are silent because of financial considerations. They want more patients and hence make more money.

Dr.S. Murugan IPS, Joint Director, Vigilance and Anti- Corruption, Chennai,Tamil Nadu ,also mentioned remote neural monitoring in a presentation that he was giving at National Judicial Academy. Please refer the link below.

http://www.nja.nic.in/Concluded_Programmes/2017-18/P-1077_PPTs/4.Electronic%20Evidence-%20Collection,%20Preservation%20and%20Appreciation.pdf

RNM has also been addressed by Nidhi Maheshwari a scientist with Strategic Behaviour Division, Defence Institute of Psychological Research( DIPR), Defence Research and Development Organization ( DRDO). Please refer her book below.

https://us.sagepub.com/en-us/nam/military-psychology/book249691

My humble appeal to those who can put a stop to this atrocious Remote Neural Monitoring Technology is to please help us on humanitarian grounds and save us from the torture and harassment we are suffering 24/7. Please consider what kind of legacy do we want to leave for our children. Do we want our children to suffer the way we are suffering. Do we want children to inherit a dangerous world where torture and harassment from Mind Control Technology is rampant?

Request you to help us.