Ban Illegal Tattooing (Scratchers) Advertisements From Craigslist as Well as The Sales of Tattoo Equipment
57
people have signed this petition.
Add your name now!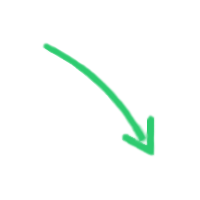 57

people

have signed.

Add your voice!
Maxine K.
signed just now
Adam B.
signed just now
This petition is to be directed to Craigslist in an effort to ban advertisements for tattoos and piercings done by non-professionals out of homes, hotels/motels, vans ("mobile tattooing"), tattoo/piercing parties in homes/hotels/motels, and to ban the advertisement of used tattoo equipment (inks, needles, tubes, tips, grips, combos, machines, etc.), and used piercing equipment (needles, clamps, body jewelry, etc.)
There are many more risks associated with being tattooed by a non-professional out of a home, hotel/motel, "tattoomobile", and all other locations that are not licensed tattoo studios/parlors than listed here, however a few of these are as follows:
These risks include (but not limited to):
The transmission of blood-borne diseases such as: Hep-B (HVB),Hep-C (HVC), HIV/AIDS, MRSA, Syphilis, Babesiosis, Leptospirosis, Brucellosis, Arboviral infections, Human T-lymphotropic Virus Type 1, Vector-borne diseases, and many others. These infections occur through the use of no gloves, non-sterile equipment, non-sterile fields, and through the lack of training and care for the well-being of whom they are tattooing or piercing.
Infection due to lack of cleanliness of the environment in which the tattoos or piercings are being performed such as in homes, hotels/motels, garages, "tattoomobiles", etc. These infections can become severe and many people do not seek treatment due to being told "it's normal" by the non-professional due to their lack of knowledge of the modifications they are performing. Additionally, due to their lack of knowledge of the modifications they are performing, it is not uncommon for allergic reactions to occur due to not using standard tattoo inks but using makeshift inks from whatever they can find.
Through the sales of used tattoo equipment, other scratchers are able to start up as well. T
his equipment usually has never been in an autoclave since prior to first ownership, inks may have been poured back into ink bottles after being used on people, piercing needles may have already been used on multiple people, and tubes/tips/grips/combos have usually been used on multiple people without any type of proper sterilization in between or after.
When other non-professionals purchase this equipment they are generally buying a ticking bio-hazard time-bomb. By using this second hand, non-professional owned equipment the risk of spreading disease greatly increases.
These people who advertise on Craigslist for "tattooing in the comfort of your own home", or "we will come to you", or even "tattoomobiles" need to be stopped as they spread disease along with scarring & disfiguring people.
In addition to not being permitted to post on Craigslist, their ads should be reported to the local Health Department/Environmental Health Department so that they may be punished by law for their actions that put people in danger.
For more information on stopping non-professionals and professional hacks, check out Save Your Skin on Facebook.
Sponsor
Save Your Skin From Hacks
Links
*BOTH LINKS OPEN IN NEW WINDOWS*
Save Your Skin From Hacks Page:
(feel free to go like the page and read more information about the Save Your Skin From Hacks organization)
Save Your Skin profile:
(friend requests will be approved as long as they are NOT from scratcher's, stabbers, etc).