Ban Guns in America
198
people have signed this petition.
Add your name now!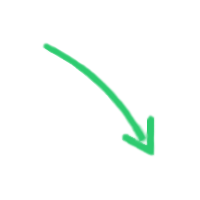 198

people

have signed.

Add your voice!
Maxine K.
signed just now
Adam B.
signed just now
America is one of the most dangerous countries in the world. Other countries view us Americans as barbaric and this is because of the gun laws that are placed here. Over the years I think killing a person has become too easy. It can be done by just a push of a trigger. In America guns should have a far more strict restriction on who is able to use them. The reason this is important is because it could be you, it could be someone you love, it could be your children, or anyone you know that can be the next victim to gun violence. Being personally effected by guns I know of how tragic it can be and how easily it could happen to anyone. In this speech I will discuss how guns have effected America, how gun laws in America differ from other countries, and steps we can take to help restrict guns in America.
The Brady Campaign to Prevent Gun Violence state every year in the U.S., an average of more than 100,000 people are shot. Also every day in the U.S., an average of 289 people are shot. Eighty-six of them die: 30 are murdered, 53 kill themselves, two die accidentally, and one is shot in a police intervention. Furthermore one person is killed by a firearm every 17 minutes, 87 people are killed during an average day, and 609 are killed every week.
Guns in America have become a serious problem. Guns have such a high status in America, because of the 2nd amendment which I don't see going away ever, but America do have laws that help restrict guns, but also laws that counters it. The Gun Control Act of 1968 prohibited the sale of firearms to several categories of individuals, including persons under eighteen-years of age, those with criminal records, the mentally disabled, unlawful aliens, dishonorably discharged military personnel, and others. In 1993, the law was amended by the Brady Handgun Violence Prevention Act, which mandated background checks for all unlicensed persons purchasing a firearm from a federally licensed dealer.
However, critics maintain that a so-called "gun show loophole," codified in the Firearm Owners Protection Act of 1986, effectively allows anyone, including convicted felons, to purchase firearms without a background check.
In addition to the gun laws in America other countries laws differ significantly
In Australia the National Agreement on Firearms all but prohibited automatic and semi-automatic assault rifles, stiffened licensing and ownership rules, and instituted a temporary gun buyback program that took some 650,000 (or about one-sixth of the national stock) assault weapons out of public circulation. Among other things, the law also required licensees to demonstrate a "genuine need" for a particular type of gun, and take a firearm safety course. After another high-profile shooting in Melbourne in 2002, Australia's handgun laws were tightened as well.
In Japan under Japan's Firearm and Sword Law, the only guns permitted are shotguns, air guns, guns that have research or industrial purposes, or those used for competitions. However, before access to these specialty weapons is granted, one must obtain formal instruction, pass a battery of tests (written, mental, and drug), and a rigorous background check. Furthermore, owners must inform the authorities of how the weapon and ammunition is stored, and provide the firearm for annual inspection
In the United Kingdom. The U.K. passed a ban on the private ownership of all handguns in England, Scotland and Wales. Even most police officers don't carry guns. To buy a shotgun or rifle, you must prove why you need it, such as for hunting. You must also pass background checks and provide character references before receiving a gun permit.
In Germany Possession of handguns and semi-automatic assault rifles are allowed only with special authorization. People wanting to buy a hunting rifle must undergo background checks that can last up to a year.
The differences between these countries have shown the solution that is needed to help restrict guns in America. 1st Citizens have always had the right to defend themselves. The facts show that "Stand Your Ground" laws are making our communities less safe.
The statement Guns don't kill people – people kill people is false. It is a fact that the more guns means more gun murders and more gun suicides. The Harvard Injury Control Research Center has accumulated a considerable body of evidence about the relationship between gun availability and gun violence, concluding that more guns means more gun murders and more gun suicides.
Lastly there should be far stricter and harsher background checks should be done to everyone buying a gun
With the use of these solutions America will see a world with a much lower death and crime rate