Ban FIFA 14 coin sellers!
38
people have signed this petition.
Add your name now!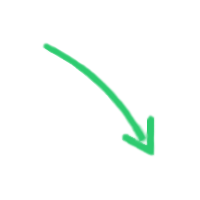 38

people

have signed.

Add your voice!
Maxine K.
signed just now
Adam B.
signed just now
Coin sellers are responsible for the amount of coins all the high rated players cost.
They are not solely responsible but it is time to make a stance to say that EA must stop this.
The inflation caused from the coin sellers means that unless you buy coins or spend lots of money on packs you will never be able to afford some of the players that you used to back in older generation FIFAs.
For example Ibrahimovic is around 1 million coins on Xbox which is the equivalent cost at a cheap coin selling site of around £70.
Considering we all have spent so much money on the game this is just ridiculous.
Too put this into a more translatable state each game you get around 600 coins on average.
1,000,000coins/600coins=1666matches
each match is around 15 minutes long.
1666matches*15mins= 24990mins
24990mins/60mins=416.5.
This shows that to afford Ibrahimovic you must spend a total on 416.5 hours playing the game.
Now i don't know about you but i think this is ridiculous as if you played 2 hours a night it would take 208.25 days.
That is a really really long amount of time.
Now what can we do?
First we can sign this petition and hopefully show EA that we do not want this in the game and maybe they will start being harder on,
A) People selling coins
B) People buying coins
C) People advertising coin websites.
This way they will be able to,
A) Make the game more accessible to players
B) Make more money on their pack system
C) Get a better reputation as they are at the moment being bullied by coin sellers who are likely making around the same amount of £££ as EA do of packs (no evidence to show this)
I hope you sign this petition.
Thanks,
XBL gamertag: TheBelgiumPope