Ban Driftnet Fishing
23
people have signed this petition.
Add your name now!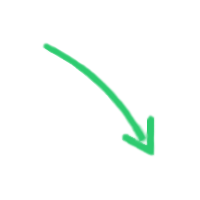 23

people

have signed.

Add your voice!
Maxine K.
signed just now
Adam B.
signed just now
Driftnets are huge nets used to catch large amounts of fish like tuna and salmon. Modern drifnets are made out of nylon and can be up to 50km in length. Driftnets are also known as 'walls of death'. Attached to the top of these nets are floating styrofoam or glass balls that keep the top of the net near the surface of the water, at the bottom of the net are large weights that keep the net weighed down to the ocean floor. This then creates a vertical 'wall' which traps many species endangered and marine life.<?xml:namespace prefix = o ns = "urn:schemas-microsoft-com:office:office" />
Our fish stocks are at alarmingly low supplies. 52% of the worlds fish stocks have already completely disappeared. This has to stop. Millions of endangered and protected species of marine life die every year due to driftnets.
•         Between 3,000 and 4,000 striped and short-beaked common dolphins are estimated to be caught every year in the Albanian sea due to driftnets.
•         About 23,000 sharks are captured annually by the Moroccan driftnet fleet in the Albanian sea.
•         It has been calculated that one shark is caught for every two swordfish.
•         About 2% of the worlds population of striped dolphins is thought to be killed by these nets.
•         100 million sharks and rays are caught as by-catch each year.
•         Driftnets kill 300,000 whales, porpoises and dolphins each year.
Driftnets are helping to de-create our world. This should not be happening but it is. So sign our petition now and stop this underwater catastrophe.