BAN CANNABIS IN SANTA BARBARA'S BEAUTIFUL NOJOQUI FALLS CORRIDOR FOREVER
256
people have signed this petition.
Add your name now!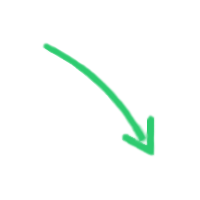 256

people

have signed.

Add your voice!
Maxine K.
signed just now
Adam B.
signed just now
PLEASE SIGN THIS PETITION TO THE SANTA BARBARA BOARD OF SUPERVISORS- ASK THEM TO BAN COMMERCIAL CANNABIS IN SANTA BARBARA'S BEAUTIFUL NOJOQUI FALLS CORRIDOR
WHY? There are many good reasons. Start with water- without it, nothing else matters.
REASONS TO BAN CANNABIS:
Santa Barbara County's unique and strikingly beautiful Nojoqui Falls Corridor is under threat from four (4) or more large cannabis projects under review by the planning commission. We are not opposed to cannabis per-se, the medicinal and therapeutic value of cannabis is proven- just keep the recreational kind away from our kids. We are, however, utterly opposed to growing cannabis in the water-poor Nojoqui Falls Corridor, where only dryland farming practices are sustainable. There are much better places to grow plants like cannabis in Santa Barbara County. The first site, Nojoqui Farms- Cannabis Cultivation (Permit #:19LUP-00000-00530), has been approved but not yet licensed for 25.93 acres. The appeal date has not been set.

THE NOJOQUI CREEK WATERSHED IS FINITE

All of the water in the Nojoqui Falls Corridor is dependent on rainfall, which recharges both the surface water and groundwater of the Nojoqui Creek Watershed. Our watershed starts at the top of the Nojoqui grade and ends at the Santa Ynez River in Buellton- the length of the Nojoqui Falls Corridor.
The climate is changing, California is in a drought, and cannabis is not farmed using sustainable dryland farming practices. It is a crop that is often harvested as many as 5 times per year. The Nojoqui Creek Watershed is already impaired, and less rain means diminished water throughout the watershed. More use, combined with less rainfall, will reduce water availability in the whole watershed. When do we hit the tipping point of potentially unrecoverable depletion? When do the native ecosystems and endangered species habitats die? When do the wells up and down the Corridor go dry? Nobody knows, because the watershed has not been studied, nor even holistically considered. Keep in mind that cannabis cultivation in Santa Barbara County has a categorical exemption from typical environmental impact reviews. This is not a good idea for biodiverse, fragile ecosystems like those of the Nojoqui Falls Corridor.
Approving large acreage cannabis sites that tap into this little watershed one-by-one without consideration of the watershed as a whole is death by a thousand cuts. We do not have consistently sufficient rainfall or a large enough water basin to support cannabis and continue to support the existing wild oak ecosystems, farms, ranches and residents already growing grapes, berries, veggies and other foods in our diverse and fertile dryland corridor. [Click to learn even more about water in the Nojoqui Falls Corridor]
It is unreasonable to expect commercial cannabis operations to happily co-exist in the same vicinity with agroecology, agritourism or traditional small farm operations. Neither the watershed nor the prominent wind eddies blowing odors unpredictably around will support it.

Please help us ban cannabis in the Nojoqui Falls Corridor.
Thank you.
Ed Seaman
805-868-0329
Owner/Operator, Santa Barbara Blueberries
Executive Director, Wild Farmlands
Passionate Steward, Restoration Oak Ranch