Say NO to Bunnings in Balmain/Rozelle
686
people have signed this petition.
Add your name now!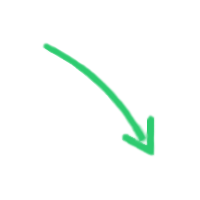 686

people

have signed.

Add your voice!
Maxine K.
signed just now
Adam B.
signed just now
In an alarming recent development Bunnings Warehouse has lodged an application with Inner West Council for a new Bunnings site proposed for the corner of Robert St, Mullens St and Parsons St Rozelle (see Inner West Council development application D/2016/571 lodged 31 Oct 2016).
This location is right at the entry of the Balmain/Rozelle Peninsula from Robert St - directly opposite the heritage White Bay Power Station and White Bay waters, and wrapping around into residential streets in Balmain and Rozelle.
Bunnings has proposing the following:
A 3 storey Bunnings Warehouse on corner of Robert St, Mullens St and Parsons St
Operating hours from 6am to 10pm M-F and til 7pm on weekends
Eyesore huge signage "Bunnings" spanning right around from Robert St into Mullens St and into Parsons St
If you don't want our eclectic, mostly heritage and predominantly residential peninsula or Rozelle surrounds turned into a carpark EVERY DAY
OR
If you don't want this residential suburb turned into a traffic grid-locked commercial eye sore
THEN
PLEASE SIGN THIS PETITION in order to raise awareness of this proposal AND PLEASE WRITE TO INNER WEST COUNCIL IN OBJECTION (objections should relate directly to the work proposed and its possible impact on surrounding property or the locality).
THE REASONS ARE MANY INCLUDING...
ZONING - The design, hours and location are all inconsistent with the area's typical zoning and predominantly residential composition. This part of Rozelle has areas that are zoned light industrial/commercial and typically houses small office buildings, storage warehouses and fitness facilities. A Bunnings 3-storey retail warehouse with 7-day early/late trading does not fit into any of these categories.
TRAFFIC - This proposal will create horrific traffic jams for the Rozelle/Balmain peninsula, Victoria Rd, City West Link, Anzac Bridge and our main southern entry into the peninsula – Robert and Mullens Sts. This is already a huge issue with travel times to the CBD (typically a 5 min run) taking up to 40 mins during peak hour times. This proposal will basically create peak hour traffic conditions EVERY DAY at EVERY WAKING HOUR!
STREET SCAPE - The heritage White Bay Power Station (directly opposite the proposed site) is in the process of remediation and master planning to create a stunning world class Tech Hub + public cultural space. There is simply no synergy here and a Bunnings street front could impact on the success of this valuable public space. This affects one of our main entries into the peninsula - compare this with the welcoming beauty of East Balmain and Thames St ferry wharves, the local village atmosphere of Darling St at Victoria Rd and the stunning Iron Cove approach to the Terry St entrance. The huge commercial signage will overshadow the beauty and heritage elements of White Bay, plus the 3-storey warehouse will obscure White Bay PS from most residents' views and from Vic Rd travellers.
LOCAL BUSINESS IMPACT - The peninsula already has two hardware stores and several other retailers to service residents with the types of products sold by Bunnings. There are several more on the other side of Rozelle and nearby locations. These retailers will be greatly affected by a Bunnings presence - in fact they will likely be forced to close down. The claim that this proposal will create more jobs (approx. 40) is clearly refuted by the high probability that 40 or more jobs and several whole businesses will be impacted and will very likely be forced to close.
LOCAL COMMUNITY IMPACT (HEALTH & EMERGENCY SERVICES) - Mullens St and Robert St are heavily relied on by Emergency Service vehicles as the most direct route out of Balmain - these vital services will be severely impacted by this development. Our CBD bus routes which also rely on Mullens and Sts – 441 & 442 will also be severely impacted.
PARKING - There are only 74 car spaces designated for the site. With approx. 40 staff this leaves only 34 spaces for customers!! Nearby streets will be severely impacted with many residents already relying on street parking.
INDULGENCE & DOMINATION! - There are THREE Bunnings stores already located 5 to 8 kms from this area (including a new store being developed on Victoria Rd Gladesville) plus several more located within 15kms. All of these stores are on major highways, roads or within industrial parks. NONE are located in light-industrial and/or residential areas such as Rozelle. ALL of these stores provide sufficient servicing to Inner West residents and passing tradespeople.
For the developers to assume that this retail store will have little impact just shows how poorly their traffic planning / modelling is. As we have seen with countless other developments in the area it has been proven that only an independent traffic modelling survey engaged by Council or independently will provide a more accurate estimation.
In our view, this Development Application is severely ill suited for this site and anywhere on the Rozelle/Balmain peninsula or any suburb where it is proposed to be adjacent to residential zoning, or in an area where traffic and street access area already severely challenged. It adds no apparent benefit to the area when any proposed benefits (as claimed by the applicant) are balanced against all likely negative impact.
We object to it completely!
This petition will be sent to Inner West Council in objection to D/2016/571 - Proposal for Bunnings Rozelle