Ban Arif Abdul Hussain (Bata)
1624
signers.
Add your name now!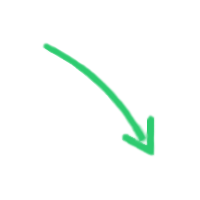 1624

signers.

Almost there!

Add your voice!
Maxine K.
signed just now
Adam B.
signed just now
Salamun Alaikum to all Shia Ithna'Asheri brothers and sisters around the world.
The land of Karbala and the tragedy that took place on it is central to our existence. Imam Hussain (AS) is a pillar of our Imaan and it is without a doubt that our religion exists thanks to His teachings and sacrifices.
It is on this note that we would like to express our utmost disgust at the despicable comments made by the so-called Sheikh Arif Abdul Hussain in regards to our esteemed Arbaeen walk undertaken by millions each year.
Labeling this gathering as a Carnival in his lectures and undermining this revolutionary procession is undoubtedly an act of Jahaalat and immorality. One cannot imagine what the consequences would be if an individual of such appalling insight would be allowed to participate in our programs and institutions.
Furthermore, this vile individual has the audacity to issue a nonchalant apology in which he claims that people have misunderstood him. He asserts that the walk from Najaf to Karbala is spiraling out of control and has to be managed, as it is a form of innovation. He also in his apology states that the walk from Najaf to Karbala is indulged in luxury as people have food, comfort and a pleasant social environment around them.
His logic is baseless as he explains the emotions of a Zawaar through his own perception rather than asking a Zawaar what he/she felt whilst undertaking this spiritual journey of salvation.
This immediately raises the question, who is HE to Control this pure procession and what right does he have to comment on the emotions of the lovers of Aba Abdillah (AS)? To our best of understanding, he is a self-propagated pseudo-marjah that has long had his Khums Ijaaza cancelled by his eminence Ayatollah Sistani.
Despite this individuals inexcusable actions, it is beyond our comprehension how various Jamaats around the world that operate under the World Federation umbrella are still supporting and providing a platform for such a characterless and misguided person.
We are therefore putting forward this petition to raise awareness against this repulsive individual and call upon the World Federation and all Jamaats to act SWIFTLY and BAN this individual from accessing the Mimbar and lecturing or teaching from any center's that function under the World Federation umbrella.
This step is crucial in safeguarding the message of Imam Hussein (A.S) as it is our duty to oppose and stand against those who attack our Aqeedah.
With Salaams
Azadaar of Aba Abdillah (AS)