Ban Animal Testing in the City of Flagstaff
11
people have signed this petition.
Add your name now!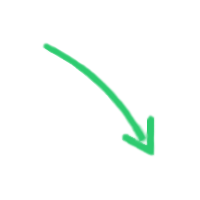 11

people

have signed.

Add your voice!
Maxine K.
signed just now
Adam B.
signed just now
Some facilities that are admired for their amazing benefits and extraordinary job opportunities are hiding a particularly dark secret. these facilites include Northern Arizona University, W. L. Gore & Associates, as well as Senes Tech, Inc. Flagstaff, Arizona residents are mostly unaware that this company experiments on animals and are even more shocked to find out that a majority of these animals are stray dogs. Which raises this question, "If dogs are supposed to be man's best friend, then why are hundreds of dogs in the state of Arizona tortured and experimented on?"
According to the U.S. Food and Drug Administration, 92 percent of drugs that are deemed effective and safe in animal trials fail human trials. This is because they don't work or are actually dangerous to humans. These include drugs like Thalidomide, Zomax, DES, and Accutane. They were thoroughly tested on animals and believed safe, but have caused devastating birth defects and have even killed some patients it was supposed to treat.
Over 100 million animals are mutilated, burned, crippled, abused, and poisoned in US laboratories each year. Of the 100 million, 90% of them are not counted in the official statistics. Animals don't just get tested once and are set free. They can test an animal several times for a single chemical which has already been proven to cause skin irritation or burning. A registration for a single pesticide requires more than 50 experiments and the use of 12,000 animals. But the cruelty does not stop there. Some tests involve impregnating and killing an animal in order to test their unborn fetuses.
After reviewing the 2011 USDA annual report, Gore had reported 82 dogs, 12 rabbits, 7 sheep, 125 pigs upon which experiments, teaching, research, surgery, or tests were conducted involving accompanied pain or distress.
When questioned about the ethical side of animal testing, Alanna Wagy stated that "it is wrong to experiment on animals for the same reason that it is wrong to experiment on the poor, the mentally disabled, or the institutionalized. That they are smaller, weaker, or less able to communicate in ways that we can understand does not give us the right to barter their lives away." Ban animal testing in the city of Flagstaff, Ariz.