Ban All Cruise Ship Dockings in Victoria During Coronavirus Pandemic
710
people have signed this petition.
Add your name now!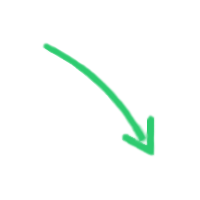 710

people

have signed.

Add your voice!
Maxine K.
signed just now
Adam B.
signed just now
NO CRUISE SHIPS SHOULD DOCK IN VICTORIA, BC AT THIS TIME!

Given that the Public Health Agency of Canada (PHAC) is recommending that Canadians avoid all cruise ship travel due to the ongoing COVID-19 outbreak, why is the city of Victoria and the province even considering letting any of these floating viral incubators dock and unload their potentially infected passengers into our community during this period of uncertainty when we are all still attempting to determine what is going on with all of this.
According to the PHAC, cruise ship passengers include travellers from around the world who may be arriving from areas with known or unknown spread of COVID-19. The virus can spread quickly on board cruises due to the close contact between passengers. Older people and people with a weakened immune system or underlying medical condition are at a higher risk of developing severe disease.
Recent cruise ship outbreaks of COVID-19 indicate that a large number of individuals onboard can become infected. While the majority of affected passengers may experience mild symptoms, there have been a significant number of cases requiring hospitalization and critical care, and some deaths have been reported.
This is not an alarmist petition or unreasonable demand. We are not overreacting but trying to be sensible about this. Public health and safety must be the first and foremost consideration for us here on the Island, particularly since there is already a disturbing outbreak just south of the border in Washington state. Even just considering letting these cruise ships dock at this time is reckless and life-threatening. We realize the cruise ship tourism industry here in Victoria contributes to our local economy but this must now be given second priority to the much larger impact the coronavirus will have on our local population, if this outbreak gets out of hand thanks to cruise ship passengers. Our public authorities must be brave enough to potentially sacrifice one sector of the local economy for a short time for the sake of our public health and safety and the economy overall. We cannot let business-as-usual mindsets destroy our economy, our livelihoods, our health, and even our lives.
James Bay, the closest neighbourhood to where the ships dock, has a high proportion of elderly residents, one of the groups identified as most-at-risk. Why would we jeopardize their lives so a segment of our community could continue to reap financial benefits in an industry that needs to face the facts - that it must shut down while this outbreak rips across the world?
Besides, if these ships, already stigmatized, are permitted to dock, do you think other tourists from around the province and country would visit Victoria with such a preventable risk hanging in the air like that? The detrimental impact to our tourist economy could very well be greater if we permit these ships to dock.
Furthermore, given the level of public unrest in the country over the past couple of months, does anyone seriously think these ships will not face damaging and serious blockades, preventing passengers from leaving the ship and shaming anyone who tries to get past such lines of resistance?
Until we get this under control, BAN ALL CRUISE SHIP DOCKINGS NOW!
WE CALL ON ALL THREE LEVELS OF GOVERNMENT TO DO THE RIGHT THING HERE AND BAN ALL CRUISE SHIPS AND THEIR PASSENGERS FROM ENTERING VICTORIA, BC DURING THE CORONAVIRUS PANDEMIC, UNTIL IT IS CONTAINED.