Ban the "Islamic Republic" Not Ordinary Iranians
908
signers.
Add your name now!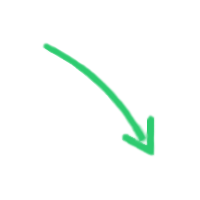 908

signers.

Almost there!

Add your voice!
Maxine K.
signed just now
Adam B.
signed just now
Mr. President,
1- The Islamic Republic is not a democratic regime and does not represent Iranian people.
2- We, the undersigned, do not support this regime and its harmful policies.

3- As a result, we believe Iranians should not be held responsible and punished for the actions of the Islamic Republic.
4- We strongly support a comprehensive vetting system that ensures people who harbor animosity toward the United States and its constitution, and those who have ties with terror organizations linked to the Islamic Republic are not granted visas.
5- However, we would like to express our deep concern regarding your recent executive order to ban Iranians from entering the United States and its effects on Iranian refugees, asylum seekers, students and immediate family members of the Iranian-American community. We believe there are better ways to keep our fellow Americans safe and stop Islamists and terrorists from entering the United States without punishing innocent ordinary Iranians. If there is a section of the Iranian society that fully deserves to be banned from coming to the U.S., it would be the Islamic Republic officials; unfortunately your executive order allows them to be admitted to the United States, while targeting ordinary Iranians.

---------------------------------------------------------
به جای ایرانیان عادی، جمهوری اسلامی را منع کنید
آقای رییس جمهور،
۱- جمهوری اسلامی ایران رژیمی دمُکراتیک و نماینده مردم ایران نیست.
۲- ما از این رژیم و سیاستهای آسیب رسانش حمایت نمی کنیم.
۳- از این رو ما باور داریم ایرانیان نباید بابت رفتار جمهوری اسلامی مسوول شناخته شده مجازات بشوند.
۴- ما قویاً از سیستم تفحص جامعی حمایت می کنیم که ضامن پیشگیری از اعطای حق ورود به امریکا به کسانی باشد که با ایالات متحده و قانون اساسی اش دشمنی دارند، و یا با سازمانهای تروریستی وابسته به جمهوری اسلامی مرتبط هستند.
۵- با این حال، ما نگرانی عمیقمان را از فرمان اجرایی اخیر شما مبنی بر منع ورود ایرانیان، و اثراتش بر پناهجویان، دانشجویان، و بستگان نزدیک جامعه ایرانی-امریکایی اعلام می کنیم. ما باور داریم راههای بهتری برای تضمین امنیت امریکاییها و جلوگیری از ورود اسلامگرایان و تروریستها به ایالات متحده، بدون مجازات شهروندان عادی ایران وجود دارد. اگر یک بخش از جامعه ایران شایستگی کامل برای ممنوع الورود شدن به ایالات متحده را داشته باشد، نمایندگان جمهوری اسلامی هستند. متاسفانه، فرمان اجرایی شما این نمایندگان را مستثنی کرده و دیگر ایرانیان را مشمول ممنوعیت ورود دانسته است.