Ban 5G Technology
63
people have signed this petition.
Add your name now!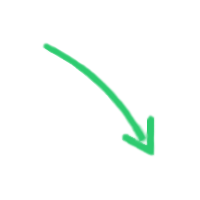 63

people

have signed.

Add your voice!
Maxine K.
signed just now
Adam B.
signed just now
Dear President Trump, Ban 5G Technology
Whereas, multiple studies have already linked cell phone radiation from second, third and fourth generation (2G, 3G and 4G) wireless technology to cancer and a myriad of other health problems. But the radiation emitted by these devices is like nothing compared to what we will all have to deal with if 5G technology is rolled out countrywide.
Whereas, telecommunications companies worldwide, with the support of governments, are poised within the next two years to roll out the fifth-generation wireless network (5G). This is set to deliver what is acknowledged to be unprecedented societal change on a global scale. The planned density of radio frequency transmitters, with millions of new 5G base stations on Earth and 20,000 new satellites in space, and an estimated 200 billion transmitting objects will be part of the Internet of Things by 2020, and one trillion objects a few years later will also result in unprecedented environmental change on a global scale. No person, no animal, no bird, no insect and no plant on Earth will be able to avoid exposure, 24 hours a day, 365 days a year, to levels of RF radiation that are tens to hundreds of times greater than what exists today, without any possibility of escape anywhere on the planet. These 5G plans threaten to provoke serious, irreversible effects on humans and permanent damage to all of the Earth's ecosystems.
Whereas, huge 5G wireless infrastructure will generate a massive increase in microwave radiation. There is already serious concern among natural health experts and safety advocates about the adverse effects of the existing wireless network. The 5G network will use frequencies – from 24 to 100 GHz and higher – that have never been tested or even utilized before. Formerly called "microwave sickness" and now known as electro-sensitivity, the disorder is officially recognized by the World Health Organization, which reports that 3.5 to 5 percent of all people suffer electro-sensitivity when close to wireless or cell phone transmitters. The National Aeronautics and Space Administration has acknowledged the existence of electro-sensitivity, with a 1981 report listing a constellation of linked symptoms that include headaches, eyestrain, fatigue, dizziness, nervous tension, mental depression, memory impairment, pulling sensations in the scalp and hair, muscle pain, heart palpitations, breathing difficulties and increased perspiration of extremities. Scientific literature contains ample evidence of non-thermal cellular damage from wireless radiation, and wireless critics point to a number of demonstrably adverse effects – including oxidative damage, DNA and nerve cell damage, reduction of melatonin and mitochondrial disruption. Radiofrequency microwave radiation is now classified as a 2B carcinogen. Other research has demonstrated adverse effects on the endocrine, immune, reproductive, cardiac and nervous systems.
Whereas, the cost of 5G radiation is our health, and the health of our planet, its natural ecosystems and the delicate web of life that makes this planet livable. 5G will require the deployment of some 20,000 satellites above the earth, beaming every square inch of our planet with high frequency radio waves that will literally fry the cells of all living things below them. The fact is that 5G uses a frequency range in line with a Pentagon funded crowd control system.
Whereas, common symptoms of microwave radiation sickness include headaches, neurological problems, bleeding from nose or ears, tinnitus (ringing in the ears), altered brain development, unexplained skin rashes, sleeping problems, heart palpitations, blood-brain barrier leaks, concentration/depression, melatonin suppression, chromosome aberrations, memory problems, hormone changes, electromagnetic sensitivity, Autism Spectrum Disorder, sperm and ovary damage, elevated cancer in children/adults.
We, the undersigned, do hereby implore you, President Donald J. Trump, to stop the deployment of 5G technology in the United States to protect the health and well-being of American citizens.