Ballroom dancing costume rules for kids NDCA
18
people have signed this petition.
Add your name now!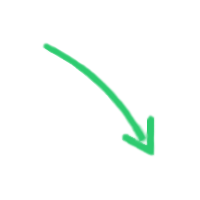 18

people

have signed.

Add your voice!
Maxine K.
signed just now
Adam B.
signed just now
Trying to have organization called NDCA National Dance Council of America, rethink and chance their costumes rules for pre teens.
I feel a lot of parent wish the rules would be the same in the US as they are in UK or actually anywhere else.
This is what it could be :
Dresses— A simple dress of one colour only or a leotard or plain blouse and full wrap over or circular skirt both of the same colour. No Sequins, lace panelling, bows, rib-bons, buttons, motifs, Diamantes or other similar decoration is allowed.
Permitted front necklines: Round; Boat; High; V Neck; Sweetheart; Simple Collar;
Square Neck; Peter Pan Collar. Frill up to a maximum of 7.5cms in depth and cut not to be lower than top of armpit
Permitted back necklines: Round; Boat; V Neck; Square Neck; Small Keyhole cut not lower than the top of the armpit
Unapproved necklines: Off the shoulder on one or both arms; Any shoulderless dress with straps; Any backless dress; Low cut back either round or V; Cut outs other than a small keyhole as mentioned above
Permitted Sleeves: Long either loose or fitted; Short; Elbow Length; Sleeveless; Short Puff Sleeve; Cap Sleeve
Unapproved Sleeves: Dolman; Tiered; Slashed; Frills on Shoulders; Frilled or Layered; Frilled Cuffs; One Sleeve; Belled
Skirts — Pleated skirts are permitted. Skirts must be above the knee, but no more than
5cm above the top of the knee. Only one underskirt is permitted. The top layer can be wired with fishing line wire but rigilene or hem stiffeners are not allowed. We believe that finishing the dress hem with bias binding or ribbon is acceptable as long as this is the same colour as the dress. A frill on the bottom of the dress is permitted up to a maximum of 8.5cm in depth.
Permitted Skirts: Full circle; Full wrap around; A line with full hemline
Unapproved Skirts: Fringed; Fringe Trim; Feathers or Feather Trimming; Tiered Frills; Godets or Fabric Inserts; No splits at Front, Back or Sides; Slashed Thighs at Front or Back; Skirt made from Strips; Frills longer than three inches on hemline
Dress Fabrics - Must be of one colour throughout the dress and metallic threads or fabrics with lurex or glitter patterns are not permitted. Stretch lace fabric is allowed as is colour co-ordinated mesh or power net. However any see through materials used on the bodice must be fully lined from the waist to the shoulder line. See through fabrics are permitted to be used unlined on sleeves only. Body stocking or similar see through material inserts are not allowed nor are straps. There must be no decoration in any form such as sequins, lace diamantes, rhinestones, beads, fluorescent paints, feathers, fringe, bows, buttons, braids or similar trimmings. Small bows may be used as a fastening for a belt or sash and buttons may also be used for fastening purposes only.
And this is what it is:
b. Girls
(1) Skirt with top or simple dress with attached under garment or leotard top with full skirt
(2) Skirts
(a) Plain or pleated with minimum 1 to maximum 3 half circles. One plain simple underskirt allowed which is no larger or longer than top layer, and is the same or similar color as the outer skirt
(b) No uneven hem lines, use of boning, frills, splits, openings, fishing line, or edging (including "lettuce edging"). Edging or trim of any kind, including ribbon, satin, lace, sequins, etc, is not allowed. A simple hem is required.
(c) Length of skirt must not be shorter than 3 inches above the knee cap and no longer than 3 inches below the knee cap
(3) Bodice
(a) Necklines: Boat, high neck, v-neck, sweetheart, 'peter pan' collar, and regular collar are allowed. Edging or trim of any kind, including ribbon, satin, lace, sequins, etc, is not allowed on the neckline
(b) Gathering or shirring on the bodice is not allowed
(c) Edging or trim on the bodice is not allowed
(4) Sleeves
(a) Long, short, elbow length, cap, puff. or sleeveless styles are allowed
(b) Cannot be replaced by trimmings, frills, or edging on the shoulder line
(c) No "finger loops" allowed
(5) Materials
(a) Fabrics MUST be only one color throughout
(b) No glitter, metallic thread, or fabric creating pattern effects'
(c) No use of feathers, fringes, bows, belts, frills or sequins
(d) No flesh color fabric
(e) Any use of color coordinated 'see through' fabric must be lined from waist to shoulder; for use on arms no lining is needed
(f) Satin or lace (or similar fabric) is not allowed. Lycra, Spandex, Polyester, plain velvet, and jersey is encouraged.
Now the big difference is allowing frills and stretch lace and anybody who's child is dancing will know the difference.
What is the problem,why kids in UK UE or Russia have better prettier costumes than US kids,we all know costume does make a big difference in performance.
US Kids deserve the same as other kids!!!