Ballot Petition - Cross Creek Board of Directors (2015)
14
people have signed this petition.
Add your name now!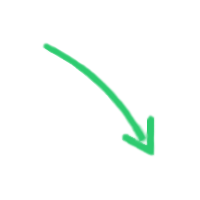 14

people

have signed.

Add your voice!
Maxine K.
signed just now
Adam B.
signed just now
Good Evening Neighbors,
I hope everyone has enjoyed their holiday season with family & friends and that everyone's 2015 is off to a positive start. It truly is a great time to be in Cross Creek. Given the recent topic of board elections/petitions, I wanted to also raise my hand as an interested party in the 2015 election process. I submit the following to you as an individual that doesn't simply want to petition the board's candidate recommendations, but someone that wishes to work hard, respectfully address the needs of our residents, and enact positive change & cost-effective innovation here at the Creek.
From my understanding of the selection process, the board acted as one in their recommendations for whom the optimal external (not current BOD member) match is for the needs of the respective upcoming committee vacancies (Finance, Community Affairs, Building & Grounds). I fully respect the board's support of its current members seeking re-election that have faithfully given their time and talents. The opportunity for petition simply allows the neighborhood to convey an alternate opinion, as warranted. I have had the pleasure of meeting with the current (and some former) members of our board and staff recently, both inside and outside of the official meetings, to discuss a myriad of issues regarding leadership and positive change in the neighborhood. I know not only how much energy they put into our community, but also how much consideration they put into their recommendations.
Out of the three seats up for re-election, only one did not have an existing current board member seeking re-election. Since meeting Blake Williams when he purchased a home on my street earlier this year, I and many others who have spoken with him are confident that he is going to do some great things with respect to the financial stability and strength of our neighborhood, which is a top priority. Steve Chaudoin has accomplished some absolutely amazing feats with respect to A/R delinquencies as Treasurer, and Jane Kimbrell has been an asset from a Community Affairs perspective. As we move into the next term, we need to continue to elect individuals that are going to work on the right problems, ask the right questions, and remove barriers.
While I have been a Cross Creek owner since 2014, I have been fortunate enough to have experienced the amenities of this neighborhood countless times over my 20+ years as an Atlanta resident. With respect to my experience, I am a graduate of the Ernest Scheller Jr. College of Business at Georgia Tech and a Real Estate Development professional with the largest commercial property owner worldwide. This has been an opportunity of a lifetime that has exposed me to countless unique development situations that have enhanced my critical thinking and out-of-the-box problem solving skills, a trait that I know will add value to our little village, especially in light of the development efforts currently taking place with the rehabs. I have also been involved with a number of start-ups over the past several years, and a small-business mindset is just what a neighborhood like ours needs: less barriers, heightened efficiency, and prudent financial decision-making.
While I don't know all of the 470+ members of this group, I know that many can speak to my integrity, work ethic, and passion for this community. In a place with 936 dwellings, it can be a challenge to instill harmony with so many different perspectives and backgrounds. My platform priorities for this neighborhood are simple: safety/security, open communication, and finding mutually agreeable solutions to strengthen our property values. I submit to you with the upmost respect, and sincerely hope that I might gain your consideration for this petition. If you have any questions, concerns, or would just like to discuss my qualifications more, please feel free to reach out to me at anytime. My phone is always on, and my door always open.
Many thanks,
Will Ballard
25 Cantey Pl
404.694.0725(c)