The Environment knows no borders! It's time to cooperate between countries!
83
people have signed this petition.
Add your name now!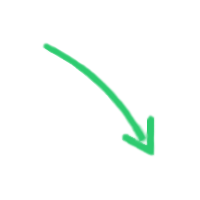 83

people

have signed.

Add your voice!
Maxine K.
signed just now
Adam B.
signed just now
In light of the worsening climate changes, on the eve of the UN's Conference on Sustainable Development, we, Palestinians, Jordanians and Israelis call our leaders:
The Prime Minister of Israel Binyamin Netanyahu,
President of the Palestinian National Authority  Mahmoud Abbas,
King of the Hashemite Kingdom of Jordan, King Abdullah II,
Along with their governments to re-adapt the Bahrain Environmental Code of Conduct for the Middle East.
The Environment we all live in knows no borders!
The environment calls out for our immediate help before it will repay us twice as hard!
The drying out if the Dead Sea and the southern Jordan River, the areal water shortage, the air pollution, waste problems, all these and more slowly damage our quality of life!
National solutions could not stop the mutual spoil of which all countries are responsible for! We must cooperate before it is too late!
The eligible Bahrain Code signed 18 years ago was a constitutive document for the present and future generation.
44 countries signed this agreement!!
The main principles of the agreement state that use of natural resource will be carried out in a sustainable manner.



All sides will have the right to make use of their natural resources in accordance to its environmental policy and the duty to assure that the actions made by it or in its jurisdiction do not cause an environmental damage to its neighbors.

The code defines several unique subjects in which parties must commence cooperation: Water, oceanic and coastal conservation, air, waste management and desertification.
Leaders of the region and the entire world! We demand your urgent cooperation before there is no return! 
We demand a public call of all parties to re-sign and re-confirm this important code.
We demand the immediate establishment of a regional coordination committee that will build a joint plan according to the Bahrain code of environmental conduct, in order to carry out the policy of the agreement. 
نتيجة للتدهور في التغير المناخي وانطلاقا من مؤتمر الأمم المتحدة للتنمية المستدامة نحن كفلسطينيين و كأردنيين و كاسرائيليين نناشد كل من
رئيس الوزارة الاسرائيلية بينيامين نيتنياهو
رئيس السلطة الوطنية الفلسطينية السيد محمود عباس
ملك المملكة الأردنية الهاشمية جلالة الملك عبدالله الثاني 
جنبا الى جنب مع الشركاء من أجل اعتماد قانون البحرين البيئي لمنطقة الشرق الأوسط
لا يمكن أن يكون من الممكن تصور الحدود عندما يتعلق الأمر البيئة التي نعيش فيها!
البيئة تنادي لمساعدتنا الفورية أو سوف ندفع الثمن غاليا لمل ستؤول اليه بيئتنا.
لحلول الاقليمية لم توقف الفساد المتبادل من جميع البلدان المسؤولة عنه! يجب أن نتعاون قبل فوات الأوان! وكان قانون البحرين الموقع قبل 18 عاما وثيقة تأسيسية للجيل الحاضر والمستقبل.
أربع و أربعون دولة قامت بتوقيع هذه الاتفاقية 
 المبدأ الرئيسي لاتفاقية ينص على استخدام الموارد الطبيعية بطريقة مستدامة.
 كل الأطراف سوف يكون لديها الحق في الاستفادة من مواردها الطبيعية وفقا لسياستها البيئية واجب لضمان أن الإجراءات التي يقدمها أو في ولايتها القضائية لا يسبب أي أضرار بيئية للدول المجاورة.
القانون يحدد موضوعات فريدة من نوعها التي يجب أن يبدأ التعاون يها ن قبل الاطراف المشاركين: المياه والمحيطات والحفاظ على المناطق الساحلية، والهواء، وإدارة النفايات والتصحر.
كقادة لهذه المنطقة والعالم بأسره! نحن نطالب تعاونكم العاجل قبل الوصول الى الا عودة.
نحن نطالب بدعوة عامة لجميع الأطراف لإعادة اعتماد القانون.
نحن نطالب فورا بإنشاء لجنة التنسيق الإقليمية التي من شأنها بناء خطة مشتركة وفقا لقانون البحرين لقواعد السلوك البيئي، وذلك لتنفيذ السياسة العامة للاتفاق.  
לאור שינויי האקלים ההולכים ומחמירים, ערב ועידת ריו 20+ העולמית אנו, פלסטינים, ירדנים וישראלים, קוראים לראש ממשלת ישראל מר בנימין נתניהו, יו"ר הרשות הפלסטינית מר מחמוד עאבס ומלך ירדן עבדאללה השני, יחד עם כל שותפותיהן לאמץ מחדש את הבנות הסכם בחריין.
לא ניתן לחצות את הגבולות בכל הנוגע לסביבה בה אנו חיים! הסביבה זועקת לעזרתנו הדחופה לפני שתחזיר לנו מנה אחת אפיים! התייבשות ים המלח והירדן הדרומי, בעיית המים האזורית, זיהום האוויר, בעיית הפסולת, כל אלו אט-אט פוגעים באיכות החיים שלנו!
פתרונות לאומיים לא יוכלו לעצור את הנזק המשותף שלו אחראיות כל המדינות. עלינו נעבוד בשיתוף פעולה ותיאום לפני שיהיה מאוחר מידי! 
הסכם בחריין הראוי שנחתם לפני 18 שנים היווה מסמך מכונן וחיוני להווה של כולנו ולעתיד הדורות הבאים.
44 מדינות חתומות על ההסכם!
עיקרי ההסכם קובעים כי השימוש במשאבי הטבע של האזור יעשה באופן בר-קיימא.
לכל אחד מן הצדדים הזכות לנצל את משאביו בהתאם למדיניות איכות הסביבה והפיתוח שלו, והחובה להבטיח כי הפעולות הנעשות בתחום שיפוטו או אחריותו, אינן מסבות נזק סביבתי כלשהו לשכניו.
הקוד מגדיר באופן ייחודי מספר נושאים, בהם נקראים הצדדים באזור להתחיל לפעול במשותף: מים, שימור הסביבה הימית ואזורי החוף, אויר, טיפול בפסולת ומידבור.
מנהיגי האזור והעולם כולו! אנחנו דורשים את שיתוף הפעולה המיידי שלכם לפני שלא תהיה דרך חזרה!
אנו דורשים קריאה פומבית של כל הצדדים להתחייבות מחדש להסכם בהקדם האפשרי.
אנו דורשים כי תוקם באופן מיידי ועדה אזורית מתאמת בין מדינות המזה"ת שתבנה תוכנית משותפת על פי הבנות בחריין, לפתרון הבעיות הסביבתיות.
Sponsor
none
Links