A Pretend Bahamas Government!
10
people have signed this petition.
Add your name now!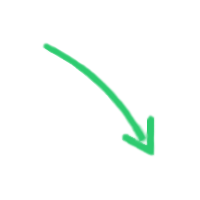 10

people

have signed.

Add your voice!
Maxine K.
signed just now
Adam B.
signed just now
Please Sign our Emergency Petition to;
(1) Bring our politicians to justice for failure to publicly disclose their assets, income and liabilities and to confiscate their properties not disclosed.
(2) Have the Progressive Liberal Party (PLP) Government, removed from office for failure to publicly disclose their income, assets and liabilities, for themselves, spouse and children (if any)
(3) To recover ALL ill-gotten gains from our politicians and leaders, past and present.
This government has broken our laws over and over and over again, has involved itself in a numerous scandals, corruption and conflicts of interest. One such matter is the largest project in our hemisphere, the $3.5 billion dollars Baha Mar Bahamian Riviera project, which has caused thousands of needy, suffering Bahamians to lose their jobs partly due to unjust political conflicts of interest and interference. This PLP Government has sold (or given away) our land and valuable resources to foreign investors, misappropriated monies from our public treasury with minimal to NO oversight, and they have failed to publicly disclose their income, assets and liabilities as required under our Bahamian law.
What is most concerning, is the fact that this government, having failed to publicly disclose was improperly and unlawfully placed into power and should not have been there in the first place. It is a pretend government, as NONE of them, including NONE of the FNM Members of Parliament and NO Senator, had publicly disclosed, a requirement under Bahamian law. Failure to make such public disclosure, therefore, DISQUALIFIES EACH OF THEM them from holding office. Bahamian politicians come to public office with little to no monies and leave as multi-millionaires, then burden us with unnecessary taxes, like VAT (Value Added Tax), as a result. The thing is...no one in The Bahamas (besides my team) has the testicular fortitude, to see that the rule of law is enforced for fear of victimization. An election is to take place next year (2017). That will be too late, as this PLP Government, ALL LAW BREAKERS, are running our country underground at 1,000 mph in broad daylight, and they just do not care.
This PLP government has also gone against the majority of the Bahamian people vote in an A.D. 2013 referendum, to prohibit web shop gambling. The majority of the people said NO, but instead Prime Minister Perry Gladstone and this PLP government still went ahead and allowed such gambling, having unlawfully created laws for the number men (aka criminals, money launderers etc.) for alleged pay offs, to make them appear as legitimate law abiding corporate citizens. These number men also got laws passed to make them look legit. If you put lipstick on a pig, it is still a pig. Like the saying goes… only in The Bahamas!
This government also has no clue on reducing the high rate of murders, rapes, armed robberies, child molestations, in our country. As a token of their loyalty to reward their friends, families, cronies and others. Prime Minister Perry Christie placed a gynaecologist in charge of National Security/ Crime (Dr. Bernard J. Nottage) who is clearly not qualified, nor up to the task, having also publicly admitted that he does not have a solution to crime. So, why is he still there? Placing unqualified friends and cronies etc. in key or vital positions of public office is commonly done with this current and previous governments (PLP & FNM). However, this is the worst government in the history of The Bahamas, perhaps even the world. Its only motive is to rape the public purse in broad daylight as fast as it can, before the general election in A.D. 2017.
Please watch our Youtube video at https://www.youtube.com/watch?v=6b-BVuMdycQ Please LIKE & SHARE it and do not forget to please sign this petition, please send PayPal donations to tanvc242@gmail.com to support our campaign and cause, and help us get our beautiful, wealthy Nation back and on the right track. We can only do it with your support. Thank you in Advance.