Stop GM Corn Planting In Belize
119
people have signed this petition.
Add your name now!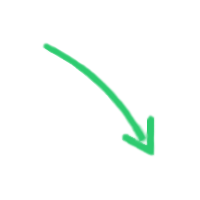 119

people

have signed.

Add your voice!
Maxine K.
signed just now
Adam B.
signed just now
Permission to bring in GMO corn seed into Belize to be planted in test fields was recently given to Henry Wolf, the owner of Midwest Steel from Spanish Lookout. The following letter is from Chief Executive Officer, Mr. Gabino Canto of the Ministry of Agriculture and Fisheries:
"Dear Sir/Madam,
The permission to bring in GMO corn seeds for trial was made by the Biosafety Council that is comprised of the following representatives: Mins. of Ag. & Fisheries, DOE, CARDI, IICA, Mins. of Health, UB, BAHA and BASS group. Therefore, MAF did not unilaterally give permission for the seeds to come into the country. A public forum was also made at George Price Center to discuss the issue in March, 2011. The legislation for the GMO corn seeds is at Solgen's office for review. At this time, no seeds for commercial use will be allowed into the country in the near future. A socio-economic benefit analysis must be completed as well as the legislation."

We strongly oppose the planting of GMO corn, even on a trial basis, for the following reasons:

1. GMO corn will contaminate non-GMO corn through wind pollination.

2. GMO seeds are patented; farmers will have to pay a license fee to the patent-holder every time they plant their seed.

3. Farmers are not allowed to keep the GMO seeds, not even if their local corn gets contaminated and turns in to GMO corn; those who keep GMO seeds, knowingly or unknowingly, can be prosecuted for stealing.

4. Since the GMO company both owns the GMO seeds and produces the agrochemicals that are needed to grow them, the whole of the Belizean corn production will eventually be in the hands of a US-based company.

5. As the weeds and pests develop resistances to the agrochemicals, more and different herbicides and pesticides will have to be used to obtain the same results.

6. In the long run, GMO corn will require significantly-increased use of herbicides and pesticides, polluting our land and water and making people sick in the process.

7. GMO corn will benefit big farmers while wiping out small farmers, creating a monopoly for a handful of big monoculture farmers.

8. Eventually, all corn varieties will disappear, leaving just one kind of corn. This loss of biodiversity will put the sustainability of our agriculture at great risk.

9. GMO corn threatens the traditional Mayan way of life of subsistence farmer as well as that of the organic farmer.

10. Opening the door to one GMO crop will invite all other GMO crops in, jeopardizing Belizean food security even more.

Links