Bag the Bags-Solution to Pollution
216
people have signed this petition.
Add your name now!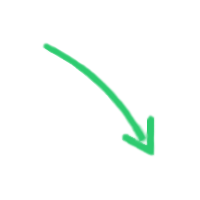 216

people

have signed.

Add your voice!
Maxine K.
signed just now
Adam B.
signed just now
Taking the time to sign this petition will assist The Solution to Pollution program in effectively ridding United States stores and facilities of plastic bags. Because it takes up to 450 years for a plastic bag to biodegrade, plastic is accumulating in the oceans and many marine animals are ingesting it.
Why? Plastic bags have been affecting marine life and their oceanic ecosystem for decades. It is an issue being ignored across the United States. Over 102 billion bags are used in the United States every year and less than 5% of these bags are recycled. The Solution to Pollution program is dedicated to eliminating the use of plastic bags throughout US stores and homes.
Statistics-
More than half of plastic trash ends up in the ocean where creatures of the deep mistakenly consume it as food.
There are 8 million tons of plastic deposited into the ocean per year. Now, it is estimated that there are over 5 trillion plastic particles (weighing 268,940 tons) in the sea.
Based on a study of over 370 autopsies, one in every three leather back sea turtles have plastic in their stomachs, usually a plastic bag.
Plastic pollution not only affects marine life but also humans and life on land as well. When fish ingest plastic, it in turn ends up on our dinner plates.
This is an issue of global significance. It is affecting life around the world.
According to the Los Angeles Times, the most common thing found on beaches are plastic bags.
Worldwide, as many as one trillion plastic bags are used each year.
The World Wildlife Fund indicates a nearly 50% decline in marine life populations between 1970 and 2012, likely because of pollution.
Marine plastic pollution has impacted at least 267 species worldwide, including 86% of all sea turtle species, 44% of all seabird species and 43% of all marine mammal species.
Plastic pollution makes up about 40% of the world's ocean surfaces.
Over the last ten years, more plastic has been produced than during the entire previous century.
10% of the total waste we generate is plastic.
80% of the pollution in the sea comes from landfills and garbage dumps.
50% of the plastic we use, we use just once and throw away