WE WANT COKE TO STOP HARASSING BRENDA!
30
people have signed this petition.
Add your name now!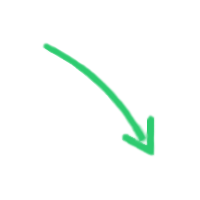 30

people

have signed.

Add your voice!
Maxine K.
signed just now
Adam B.
signed just now
Truth, lies, pain, are all subjective to the one giving and the one receiving. What is truth to you doesnt make it fact. Stop harassing my aunt brenda. I tried to keep an open mind about this but you seem to take pleasure in hurting others.I will not tolerate this any longer. Would you like it if Cliff aired out all of your dirty laundry Brenda and Cliff aren't perfect, and you need to accept people for their qualities, not try to change them into what you think they ought to be. Their are many other ways to receive attention. You NEED to find a healthier habit then harassing this house. Back off and spend some time introspecting yourself and why you feel the need to control others. Your hurting cliff by hurting bre. If you really cared about cliff you would respect bre. Just back off. Most importantly, I am tired of the drama. Don't you get it The more you try and push brenda out, the more they form a stronger bond. Obviously this tough love method doesnt work... The definition of insanity is trying the same method over and over again and expecting different results. You think that since its the 100th time you have said this that it will actually change NO it wont. All I try to do is help and obviously I can't in this situation because I cant control you, and you can't control brenda, hence this catch 22 situation. I just can't see how you care so much for the well being of brenda. You don't. If she accomplished everything on your hypothetical list, you would still be dissatisfied because nagging her about small things is only a manifestation of your bigger issue with her. How would you like it if someone constantly criticized your every action She doesn't need a life critique. We are all on different paths, so why on gods green earth would you suppose that we should have the same belief, same drive, same persuasion tactics Do not submit yourself to something that you need not do. If you dont like it, dont fucking do it. Its that simple. DO OR DO NOT. Dont bitch about later though. An harm ye none is a great topic, although when your harassing someone via facebook its not the best of starters. Keep it up and I will report you for harassment!
Sponsor
Bullying Harassment that can occur on the playground, school, in the workforce (may it be sexual harassment or verbal harassment) or any other place. Usually physical and psychological harassing behaviour perpetrated against an individual, by one or more persons. Psychological harassment This is humiliating or abusive behaviour that lowers a person's self-esteem or causes them torment. This can take the form of verbal comments, actions or gestures. Falling into this category is workplace mobbing. Community Based Harassment — stalking by a group against an individual using repeated distractions that the individual is sensitized to, such as clicking an ink pen. Stalking The unauthorized following and surveillance of an individual, to the extent that the person's privacy is unacceptably intruded upon, and the victim fears for their safety.
Links
http://en.wikipedia.org/wiki/Harassment