Background checks condemn ex-cons forever
14
people have signed this petition.
Add your name now!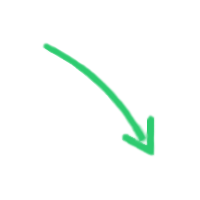 14

people

have signed.

Add your voice!
Maxine K.
signed just now
Adam B.
signed just now
Men and women in this country that have been imprisoned and served their time, paying their debt to society, continue serving a life sentence because of their inability to obtain a job after a background check. If a previous charge has nothing to do with the job they are trying to get, why can't they work?
With the unemployment rate so high in this country, and their are skilled workers out there begging for a decent job, why should a background check stop them? If state and federal laws stopped allowing routine background checks for ALL people, except in sensitive positions, there wouldn't be such outrageous unemployment in this country.
Huffing Post
First Posted: 03/24/11 04:16 PM ETUpdated: 05/25/11 07:40 PM ET
'About 65 million Americans -- that's one in four adults -- have an arrest or conviction that can show up on a routine criminal background check. What's found can effectively upend their search for work or put them out of a job amid one of the most difficult job markets in recent history, according to a new report released by the National Employment Law Project.
"What's never mentioned is the growing body of evidence suggesting that after as few as three years –- depending on the person's age and original crime -- people released from prison are no more likely than the general population to commit more crime, Emsellem said. But failing to find legitimate work is a major predictor of a return to jail, according to the NELP report.'
Case in point: 51 year old man who did 13 1/2 years on a 21 year sentence for aggravated commercial burglary, assault on a police officer and kidnapping, none dangerous, none repetitive (kidnapping was removing a child to a closet so they wouldn't get hurt). He has been out 5 years, did parole for 2 years, no arrests or trouble, obtained his drivers license and contractors license and is now working on his CDL. When work slowed down, he applied for numerous jobs, from the city and county to delivering pizzas, and can not get a job to pay his bills because of the background check laws.
What is wrong with this picture? A skilled, hard working man is forced to getting food stamps to eat. This needs to stop now!!