Back to the Wild: The Captivity Of Killer Whales
32
people have signed this petition.
Add your name now!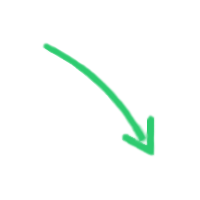 32

people

have signed.

Add your voice!
Maxine K.
signed just now
Adam B.
signed just now
SeaWorld Entertainment, the owners of various marine mammal parks across the U.S., hold a majority of the world's captive Orca's. The company claims that they are caring, animal friendly, and humane towards these gentle giants; however, there is much information that begs to differ.

The captivity and treatment of Killer Whales by SeaWorld Entertainment has been criticized for years on end. The conditions in which SeaWorld puts these creatures through when capturing and housing them, subjects them to unnatural habitats and conditions—leading to many negative repercussions affecting the whale's health and the well-being of trainers who interact with them. This affects are so intense it is actually causing the nature of these creatures to alter completely, which has caused numerous injuries and faitalities of both humans and whales in the past.
The breeding and raising of Orca Whale's in captivity by SeaWorld needs to come to an end. Once this is done, having Orca Whales in captivity can come to a gradual end once and for all. As many of the Orca's currently in captivity have never experienced life in the wild, releasing them into nature would not be a safe or adequate response to the situation. However sea sanctuaries would provide the right environment and safety they would need to live out the rest of their days in the wild, being a very good solution to ending the captivity of Orca's.
Inhumanely capturing and treating these majestic and innocent creatures is just flat-out wrong. Orca's are beautiful, friendly creatures who deserve to live-out their lives the way they were meant to be: in the wild. Are their lives really worth one short visit to a splash zone?