Stop Canada\'s Legalized Seal Torture
62
people have signed this petition.
Add your name now!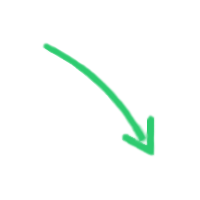 62

people

have signed.

Add your voice!
Maxine K.
signed just now
Adam B.
signed just now
Friends - I knew seal clubbing was a terrible reality, but always thought it was a black market occurance - I had no idea it was legally sanctioned by the Canadian government and that baby seals as young as two weeks are often skinned while still alive. A harp seal can be legally killed as soon as it has begun to moult its white hair, around 2 weeks after birth. The seal hunt is one of the very few hunts that occurs in the spring when young are being born. As a result, over 95% of the seals killed in the commercial hunt are between approximately 12 days and 4 months old. These young animals have poorly developed swimming skills and are reluctant to leave the ice, making them easy prey for sealers. Seal pups also suffer when they are caught on sharpened hooks and dragged aboard sealing vessels. In 2001, an independent team of five veterinarians observed the following in a seal hunt: 79% of the sealers did not check to see if an animal was dead before skinning it. In 40% of the kills a sealer had to strike the seal a second time, presumably because it was still conscious after the first blow or shot. 42% of killed seals examined were found to have minimal or no fractures, suggesting a high probability that these seals were conscious when skinned. Veterinarians Joanne Fielder and Al Longair conducted post-mortem examinations on skinned seal carcasses. The resulting report concluded that up to 42% of the seals killed were skinned while alive and conscious. The International Fund for Animal Welfare (IFAW, http://www.ifaw.org/ifaw/general/default.aspx ) has submitted video evidence of more than 660 probable violations of Canada
Sponsor
An individual, moved by the graphic horrors shown on the IFAW and Animals Voice websites.
Links
http://www.animalsvoice.com/PAGES/features/seal.html http://www.ifaw.org/ifaw/general/default.aspx