AWO collective Grievance addressed to the RSPCA COI
20
people have signed this petition.
Add your name now!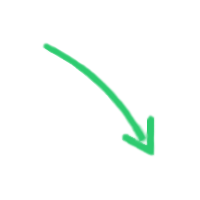 20

people

have signed.

Add your voice!
Maxine K.
signed just now
Adam B.
signed just now
Update:
THIS Grievance signing is now CLOSED - your signing will not be counted - It has now run for more than ten days - Now CLOSED
Zenon Brown.
--------------------------------------------------------------------------------
Epetition uploaded by Zenon Brown (RSPCA SE Union Rep) on behalf of Grievance Lead Launa Campbell (Grievance author).
Please ignore the breaks in the online Epetition document - the actual document is unbroken. 
Please sign at the bottom once you have read. 
Thank you. 
Zenon.
Addressed to RSPCA COI:
Details of Grievance 
Each course of AWO training has been different so there are AWO's that have completed most of the modules a trainee Inspector has completed and then there are AWO's that have just completed PACE and AWA 2006. This difference in training is unacceptable and needs reviewing so that those AWO's that don't wish to progress to become an Inspector, will have the necessary training to do their role to the best of their ability.
The last group of AWO's to apply to become Inspectors have already filled out an application form, been interviewed and been verbally told they have been accepted onto the Inspector training course. This would be seen as a verbal contract and it is unacceptable to ask those individuals to re-apply and be re selected for the course they have already been accepted onto.
The modules that have already been successfully completed and exams passed should not have to be re taken just because the RSPCA have changed the course.
There are many AWO's that do not have the current GCSE entry requirements but were assured by Nigel Yeo in writing on the 28th June 2011 that the academic qualifications were to be removed for the AWO's that wished to progress to Inspectors. (see attached memo)
What discussions have taken place so far with your manager?
This isn't the first time the GCSE requirement has been an issue but the union and Regional Management have already come to an agreement with Nigel Yeo on the 28th June 2011 to resolve that matter. This has now been revoked bringing the AWO's back to square one.
The other issues have been discussed with line managers and the Union. The decision has been taken that due to the goal posts being changed so many times despite many discussions in the past, it is now not practical to raise with line management but needs to be formally raised with CIO.
Why do you feel your concerns have not been resolved?
Due to recent correspondence from CIO dated 8th November 2012 outlining that any AWO wishing to become an Inspector will now need 5 GCSE's, re-apply, be re-interviewed and re sit a training course of which some of the modules have already been completed and passed successfully.
What would you see as a satisfactory outcome to your grievance?

That the CIO meets with the AWO's to discuss a way forward in terms of the following;
Training all AWO's to the same standard
To address the issue of those AWO's that have already been verbally told they have been accepted onto the next Inspector training course.
To negotiate the resitting of modules already completed. Just completing the modules that they are missing rather than re doing them all would cut down the training period meaning less time away from families, less money spent and more staff on the road if the course is to commence over the busy summer period.
To look at why Nigel Yeo was able to remove the GCSE entry requirement altogether yet now it seems there is no room to move on this point. All diplomas/courses/NVQ's etc, have academic entry requirements but most also accept relevant skills and other training which all AWO's have as they have been doing the job already.
Ultimate solution: allow those AWO's that have already proven themselves to be capable of learning and passing exams; to enter the process of advancing to Inspector. This is in the best interest of the Society and would hopefully resolve this long standing situation for good.
Signed:
Sponsor
Zenon Brown (RSPCA SE Region Union Rep)
Links