Bring ActiveWorld's Forum Back!
10
people have signed this petition.
Add your name now!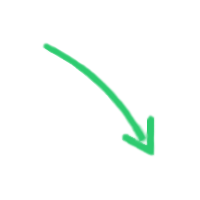 10

people

have signed.

Add your voice!
Maxine K.
signed just now
Adam B.
signed just now
ActiveWorld's forum has been down for awhile. It says "The forums are currently closed for maintenance."  We all know that is not true!   Let's convince them to bring it back! It's not hurting them, but it's hurting us, the community. 
Please read the entire thing first to understand our petition. :)
---
I
 don't necessary mean to re-open the entire forums to chat, at least view-able mode only. There was tons of valuable informations on there that was handy and useful for us. 
From coords, towns, old timers, model tips, tutorials, general help and tech support to links to resource websites; that forum was one-stop of us. Including blogs, groups, and photo albums that are gone now.  Literally everything was on there. If you noticed, google hasn't removed the forums website link. I'd try to find something and i find it.. but its on the forums.  Of course, no way to access it anymore. 
I just find it crucial to re-open it for us community's sake. AWI may not listen to us, but it wouldn't hurt to try and convince them. I thought of two options to avoid future drama situations.
First Option:
Open the entire forum but keep ONE section open for us public to post things. I actually would nominate 
Roy
 to be the moderator, AWI wouldn't have to lift any fingers anymore. That's just ONE section to moderate. Of course, only if their both willing to go this path.
Second Option:
Open the entire forum but view-able only (archive). Meaning no-one make posts/threads at all. But allows us to browse through the forums for resources/informations.
I've noticed people were trying to be helpful and make a brand new forums of their own domains and such. I don't think anyone wants a new forum, new start. We just want AWForum back. It has soooo many things on it. 
Would be a shame if AWI keeps it down forever. At least Mauz's website is up, but it does not have all the resources/information we need.
At least they should go for the second option i recommended...
Sponsor
Nikki Yocum
Links