Petition AWARE for Public Apology and Disclosure
310
people have signed this petition.
Add your name now!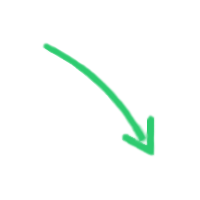 310

people

have signed.

Add your voice!
Maxine K.
signed just now
Adam B.
signed just now
Please sign this petition by 31 MAY 2009 if you agree that AWARE (1) owes parents a public apology for running the CSE Programme in breach of MOE guidelines; and (2) should take full responsibility for the CSE Programme instead of citing the lack of complaints; (3) should fully disclose all relevant CSE materials to parents and MOE and be fully accountable to them for the contents. Apart from the Basic Instructors' Guide, there are other CSE materials including, we believe, an advanced instructor's guide. *********************************************************** To: The President, AWARE Dear Sir In its Press Release on 6 May 2009, the Ministry of Education ("MOE") stated that AWARE's Comprehensive Sexuality Education ("CSE"): Basic Instructor Guide ("Guide") did not conform to the Ministry's guidelines, and that it contained explicit and inappropriate responses that "could promote homosexuality or suggest approval of pre-marital sex". However, we note that AWARE has not issued an apology to parents for its breach of MOE guidelines, but has instead defiantly maintained that they stand by their CSE Programme. AWARE's unapologetic stance is evident from the following public statements: 1. "We stand by our CSE programme" (AWARE President's message, 7 May 2009) In trumpeting the above, AWARE ignores the severity of its actions and its grave betrayal of the trust of many parents. The fact is, AWARE's CSE Programme: (a) is non-compliant with MOE's guidelines; (b) goes against the mainstream views and values of Singapore society; (c) goes against the Government's position as stated by Prime Minister Lee Hsien Loong in Parliament in October 2007; and (d) contained explicit and inappropriate content. (collectively "Non-compliant") AWARE has no business or right to place its own agenda over and above those stipulated by MOE or to impose its own views on children entrusted to them. Not only was an apology not forthcoming for its actions, AWARE audaciously retorted that they stand by their CSE Programme. In other words, it appears to us that AWARE: (a) affirms the offending content found in their Guide; (b) confirms that the Guide has always represented the official position of AWARE and the offending content was inserted deliberately and with due consideration contrary to MOE guidelines. 2. "As I've said to the press, we've been running the programme for two years without complains [sic]." (AWARE President's message, 7 May 2009) "Furthermore, parents can opt for their children not to attend the programme" (ST interview with AWARE, 10 May 2009) Instead of taking full responsibility for their non-compliance, AWARE repeatedly cites the fact that they have not received complaints as if that exonerates their CSE Programme. In our view, it does not for the following reasons: (a) The lack of complaints by parents does not excuse AWARE from breach of MOE guidelines. Failure or delay in detecting a breach does not mean the breach did not happen and does not justify the continuation of that breach. (b) Parents did not complain because they were not aware or apprised of the contents of the CSE Programme. AWARE has itself stated that the Guide is confidential. (c) If AWARE did not specifically request or invite teachers and parents to sit in on CSE sessions, and only students were present, AWARE cannot reasonably expect students to lodge complaints. In any case, the lack of complaints by students does not exculpate AWARE but only confirms that students are impressionable, especially with respect to programmes run under the legitimacy of authorised educational providers. (d) Parents, without being informed of the contents of the CSE Programme, would not generally have had reason to 'opt for their children not to attend the programme', precisely because they trusted that AWARE would comply with MOE guidelines. AWARE cannot expect parents to actively scrutinise and police every letter and detail of every educational programme run by schools and authorised providers. A large part of the relationship between parents, schools and such providers is based on trust. Parents trust that authorised providers will comply with MOE guidelines. AWARE has betrayed that trust. 3. "We are prepared to review these and make any necessary changes so long as the principles and objectives of the CSE are not compromised..." (AWARE President's message, 7 May 2009) It is worrying that AWARE's commitment to make changes to the CSE Programme based on MOE guidelines is not unconditional, but only "…so long as the principles and objectives of the CSE are not compromised…" We fail to see how AWARE can conscionably continue to uphold "principles and objectives" which were the foundation of a Non-compliant CSE Programme. 4. "The information (in the Basic Instructor's Guide) was taken from a confidential instructor's booklet, illegally released online, pounced on and distorted…. the accusations by … parents, that AWARE's programme promoted homosexuality, were based on information taken out of context..." (Straits Times interview with AWARE, 10th May 2009) It appears to us that: a) AWARE is not sorry that their CSE Programme was Non-compliant, but only that its contents were exposed. b) By keeping the CSE Programme materials confidential, AWARE demonstrates a lack of transparency which is inconsistent with AWARE's own recognition of the importance of transparency in recent events. c) AWARE does not claim responsibility for its Guide's non-compliance but accuses others of having 'distorted' the Guide. Further, AWARE appears to take the view that its CSE Programme and Guide are without reproach and that the fault lies rather with parents for reading it 'out of context'. If AWARE feels that information has been taken out of context, AWARE should make fully disclose CSE Programme materials so that everyone can properly review the Guide in its full context. Further, no less than full disclosure of such materials, and full accountability for its contents, is owed to parents whose children have attended the CSE Programme. Such disclosure must include all instructor guides since these form the basis on which lessons conducted. In the circumstances, we call on AWARE to: 1) Issue an unequivocal public apology to parents for its negligent or wilful non-compliance with MOE guidelines and take full responsibility for such breach; 2) Retract its statement that "we stand by our CSE programme"; and 3) Release all CSE Programme materials in the interest of full disclosure and accountability, as parents of children who attended the CSE programme have the right to know exactly how and what their children have been taught. Perhaps AWARE has not had opportunity to fully reflect on the wisdom and implications of its recent press statements. If so, providing an appropriate response of contrition, responsibility and accountability towards parents as requested above will go far towards repairing public perception of AWARE and showing that AWARE is not unwilling to admit and learn from its mistakes. Yours faithfully (Signatures appended)
Sponsor
We are a group that is representative of the conservative majority of Singaporeans, who believe that our children should be educated in accordance with the mainstream values of our society.
Links
Please also support this petition to remove AWARE as a sex education provider, thank you. http://www.ipetitions.com/petition/ban_aware_from_schools