Award 2015 Bell Prize to J.Especial's work "Bell Inequalities under non-ideal conditions".
12
people have signed this petition.
Add your name now!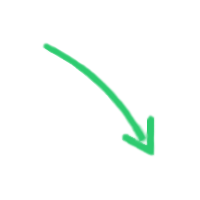 12

people

have signed.

Add your voice!
Maxine K.
signed just now
Adam B.
signed just now
IF PHYSICISTS DON'T LISTEN,
WE MUST TALK LOUDER
"One of the most profound discoveries of science of the twentieth century". So said Stapp about John Stewart Bell's work, the physicist in honor of whom is named the Bell Prize.
His work, Bell's Theorem, commemorates this year its 50th anniversary. It is a milestone in the dispute between Local Realism and Quantum Mechanics, initiated by Einstein in 1935.
In his theorem, Bell demonstrates that for EPR[B]/Bell experiments, the prediction of quantum mechanics is incompatible with Local Realism, enabling a " falsification" test of Local Realism, as proposed by Karl Popper - the necessary condition for a theory (or class of theories) to continue to be considered scientifically viable.
TODAY WORLDWIDE FUNDING FOR SCIENTIFIC WORK OF LOCAL REALIM, IS ALMOST ZERO .
50 years have passed, countless experiences have been made , and no experimental evidence has been found for the rejection of Local Realism.
How many more years will be needed for the physicists community to re-accept Local Realism as a scientifically viable class of theories and start to provide funding to anyone planning to work on this line of research?
Should we continue to believe the argument that "I predict that in 5 years some group achieves a loophole free result … and I'll bet you that Quantum Mechanics will be right again"?
ETHICS IS WHAT DISTINGUICHES GOOD SCIENTIST FROM BAD ONES.
To win Bell Prize in 2015 we just need to convince 4 of 5 renowned Physicists that serve in the 2015 selection committee :
SanduPopescu ,
AephraimSteinberg ,
Eugene Polzik ,
Michel Devoret ,
Ignacio Cirac ,
to award the 2015 Bell Prize to J.Especial whose work is the most significant progress in this subject since Bell's theorem, as it generalizes, to non-ideal conditions, Bell's theorem, which is only applicable to ideal experiments.

LET'S TALK LOUDER AND REVOLUTIONISE PHYSICS IN THE XXI CENTURY .
Vote here to support the nomination for 2015 JOHN STEWART BELL PRIZE of " Bell inequalities under non- ideal conditions" , by J. Special . 2012 http://arxiv.org/abs/1205.4010
The voting shall be sent to the selection committee.
JOHN STEWART BELL, ALBERT EINSTEIN AND KARL POPPER, WERE THEY ALIVE, WOULD SURELY VOTE.
Thank you
Teresa Mendes