Avista Utilities is abusing its power
518
people have signed this petition.
Add your name now!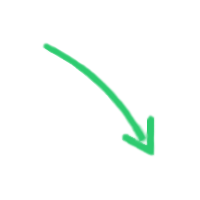 518

people

have signed.

Add your voice!
Maxine K.
signed just now
Adam B.
signed just now
I believe that Avista is a monopoly. Which is constitutionally illegal. They feel that they can charge enormous monthly bills strictly for the fact that the customer has a lack of other utility options. Which is abuse of power. For this reason, they believe that most people would rather just pay their bill then argue about a service and a bill that the customers have absolutely no way of tracking or proving their own monthly power usage. Avista can, and from what I've seen over the past weeks does, just make up rates and amounts to charge customers. Then they treat it as if it is your responsibility to prove that you didn't use this much energy. When in all reality, since it's their meters and pretty much no one is trained one bit in any form of electricity, there is no way the customer can prove they didn't use this amount of energy. Therefore, it is an exercise in futility try to challenge Avista and there often sky high bills. Avista treats electricity as if it is just a commodity to be sold and profited off of. When in fact it's a necessity for families; not a want or commodity. They should have a moral obligation to the community they serve to provide the most economically feasible essential utilities. It's a shame when a company would take advantage of a community and overcharge of an essential utility such as power. Some of those families are on strict budgets and because of this widespread problem with bills, some families could be sleeping in cold, dark houses tonight. All for Avista to have larger profit margins.
"Avista Corp. CEO Scott Morris' total compensation increased by $250,000 last year, to $3.5 million, due in large part to the company's improved financial performance, Avista said in a detailed report to Washington state regulators. (taken from todays (January 29th, 2016) Spokesman Review). Their business is doing so well that they can afford to give their CEO Scott Morris a $250,000 raise on his already abnormally high salary of 3,250,000 so he could now make $3.5 million YEARLY. Doing the math this man makes roughly $72,000 A WEEK. (3,500,000/12 months=291,666.66/4 weeks in a month=72,916.66) One week he makes more than probably 60% of other Spokane citizens do YEARLY. He makes that in one week. I don't know anyone who honestly would say they need $72,000 a week to survive. All the while, Spokane families are struggling to pay their latest monthly power bill and numerous families have bills that have 2 or 3 times higher than they have ever been.
If these raises in bill costs have something to do with the giant windstorm that Spokane just had and took many days to repair, I truly don't believe that financial responsibility of any kind should fall on the customers in anyway. I understand that your crews worked all night and all day but many families were stuck in cold dark houses freezing just like the many crews working. We have an amazing amount of appreciation for the men and women who worked around the clock to solve our power problems; but you as a company cannot just push these extra and higher charges to people and expect them to pay them. I've been a customer of Avista for nearly 10 years and never seen charges anywhere near this high. So it's very difficult to believe that the storm played absolutely no part in this outrageous and widespread bill problem. We as consumers are purchasing a utility and shouldn't be held responsible for town maintenance and repair.