Avenue Grove Resident Concerns
59
people have signed this petition.
Add your name now!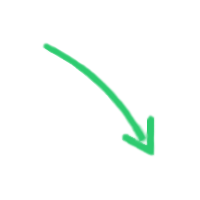 59

people

have signed.

Add your voice!
Maxine K.
signed just now
Adam B.
signed just now
RE: Resident Health and Security Concerns Amid Coronavirus
March 27, 2020
Good Morning Sandra,
As you are aware, the recent threats regarding the spread of Coronavirus have led to the implementation of certain precautionary measures at Avenue Grove by management over the past month. We understand the gravity and unprecedented nature of the situation as we all deal with daily shifts that result in our personal lives, work schedules, and general maintenance of our community. However, as residents of the building, we are concerned with the long-term effects of the measures that have been implemented by management and the growing dangers around the community's health, security and financial conditions at the property that deserve your prompt attention.
I. Security Concerns
On March 19, 2020, management sent out an email notifying residents that the parking garage entrance door was/has been temporarily inoperable, thus indicating that management was aware that the garage door would be remaining open until repairs were made. Immediately after that date, on March 23, 2020, residents received another email from management notifying us of multiple car break-ins within the parking garage. Unfortunately, this has not been the first email received from management related to security concerns on the property.
A. Prior Safety Issues
For some time now, management has been aware of pitfalls with Avenue Grove's security that makes the residents more susceptible to being victims of criminal activity which disturbs our quiet enjoyment and use of the property. Specifically, the building has had multiple car break-ins in the parking garage, as well as in the apartment units, over the past two years. We believe this is due to management's failure to take adequate remedial measures once they became aware of such issues.
In the past year, management has been aware of at least four instances of a resident's property being damaged or stolen on the property on or around the following dates: February 16, 2019, August 17, 2019, December 12, 2019 and March 23, 2020. There have also been multiple reports of elevators and the parking garage gate being temporarily inoperable on or around the following dates: May 16, 2019, July 3, 2019, September 24, 2019, November 7, 2019, December 19, 2019, and December 30, 2019. Please note, these dates represent only a few instances of improper safety and is not an exhaustive list. After a few of these occasions, management did retain additional security services with patrolled guards, however, these measures were short-lived.
It is of deep concern to the residents that no visible changes in security have been implemented by management in response to these crimes. Nor have residents been advised of any remedial measures that management has effectuated in response to these issues. Management should be fully aware of the heightened risk to our vehicles that could result from a broken garage door or inoperable elevator, yet inexplicably, management continues to fail in providing adequate security measures when the garage door becomes or is inoperable.
A growing worry for many residents is that the lack of on-going security protocols in the parking garage, throughout the common areas of the building, in the hallways and in the stairways will lead to intruders having an easier time entering the building and resulting in another burglary, or worse, an assault.
It is within reason for residents to be fearful that instances of crime may skyrocket as members of society become more desperate as Coronavirus fears continue to spread. For the residents' quiet enjoyment, we believe the following measures should be incorporated into the Avenue Grove security protocols in order to deter and apprehend criminals:
a) posted security officer outside parking garage entry door at all times;
b) concierge/attendant/security officer at front desk at all times;
c) video surveillance with around the clock monitoring throughout the parking garage, storage units, hallways and common areas of the building; and
d) proper and efficient maintenance, repair or replacement (if necessary) of the parking garage doors and elevators.
II. Health and Financial Wellness Concerns
A. Rent Alleviation and Amenity Fee Waiver
Our anxiety about the increase in crime during Coronavirus shutdowns mentioned above correlates directly with our fears related to the anticipated impeding global recession. Every market is predicted to take a downturn, including housing/rental and real estate. Many residents are already feeling the effects of this with financial difficulties in maintaining their small businesses, job availability and personal household payments. On March 6, 2020, management advised residents that they would be enacting certain precautionary measures to combat the spread of Coronavirus. Decisions such as shutting down our access to amenity areas and severely limiting other resident resources (leasing office, concierge desk, package delivery, service requests, 3rd party floor deliveries) leaves residents paying their full rent, despite a huge reduction in the services that we relied on when considering whether to lease with Avenue Grove.
With the impending fear of how Coronavirus will affect us financially long-term, and with the closure of the amenities on-site by management, the residents are requesting the following beginning April 1, 2020:
a) 15% reduction in base rent per unit, and
b) waiver/concession as to our monthly amenity fee.
B. Building Cleanliness
While management has sent out multiple emails related to "general Coronavirus" safety and modified property services, they have failed to advise the residents of what steps are being taken to keep the building clean. Specifically, the residents are requesting:
a) concierge/attendant/security officer at front desk at all times;
b) hand sanitizing stations with hand wipes and/or hand sanitizer available in or near the mailboxes and package concierge;
c) in-depth sanitizing/cleaning of the elevators and common area doorways, stairwells and bathrooms daily; and
d) hand sanitizing stations with hand wipes and/or hand sanitizer available in every elevator.
III. Conclusion
We sincerely hope this letter clearly addresses the importance and urgency of our concerns and we hope for an amicable resolution to these matters. We are available to discuss or answer any questions you may have and look forward to hearing back from you.
Sincerely,
Avenue Grove Residents