AVA time!
158
people have signed this petition.
Add your name now!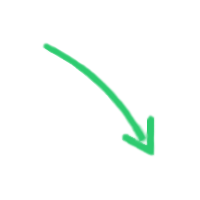 158

people

have signed.

Add your voice!
Maxine K.
signed just now
Adam B.
signed just now
english:
Dear gaea,
Today we learned from our Moderators that in September 1 will start a new AvA, and that the hour schedule will be every day at 23:00 UTC time.
It is an impossible schedule for all players who play from Europe. Indeed the whole AvA Will be take place from 1 - 3 or 2- 4 of night. ( that is very bad and frustating for players that at moorning need go to work ! )
We cannot understand how realms Elippi, Apagra, ( spanish, german realms)are in the group of American realms.
We remember You that AvA is only way to have fun in this game and with this schedule, more than half of players of each realm will not be able to play this AvA and we suppose that nobody will play.
We ask you to change these schedules please.
Thank you very much!
Spanish:
Estimada Gaea,
Hoy hemos sabido por nuestros moderadores que AvA empezará el 1 de septiembre, y que el horario de reclutamiento será todos los días a las 23.00 horario UTC.
Es un horario imposible para todos los jugadores europeos, teniendo en cuenta que la batalla tendrá lugar entre la 1-3 o 2-4 de la madrugada (es un horario pésimo y frustrante para los jugadores que tienen q levantarse a trabajar o estudiar a la mañana siguiente).
No entendemos como los reinos de Elippi (español) y Apagra (alemán) están en el grupo de reinos americanos.
Os recordamos que AvA es lo único divertido que le queda a este juego y con estos horarios más de la mitad de los jugadores de estos reinos no podrá jugar este AvA y suponemos que nadie lo jugará, ante la imposibilidad de poder hacer un buen puesto.
Os pedimos que cambiéis estos horarios, por favor!
Muchas gracias!
german:
Liebe Gaea,
heute haben wir von unseren Moderatoren gelernt, dass am 1. September eine neue AVA starten wird, und dass der Stundenplan jeden Tag bei 23:00 UTC-Zeit sein wird.
Es ist ein unmöglicher Zeitplan für alle Spieler, die aus Europa spielen. In der Tat wird die gesamte AVA von 1-3 oder 2-4 in der Nacht stattfinden. (das ist sehr schlimm und frustrierend für Spieler, die bei Liege zur Arbeit gehen müssen!)
Wir können nicht verstehen, wie die Realms elippi, apagra (Spanisch, deutsche Realms) in der Gruppe der amerikanischen Realms sind.
Wir erinnern uns, dass Ava nur die Möglichkeit hat, Spaß in diesem Spiel zu haben, und mit diesem Zeitplan wird mehr als die Hälfte der Spieler jedes Realms nicht in der Lage sein, diese AVA zu spielen, und wir vermuten, dass niemand spielen wird.
Wir bitten Sie, diese Zeitpläne bitte zu ändern.
Vielen Dank!