Autism Services in New Brunswick
825
signers.
Add your name now!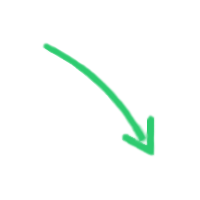 825

signers.

Almost there!

Add your voice!
Maxine K.
signed just now
Adam B.
signed just now

We the undersigned parents, caregivers, family and friends of loved ones with autism are asking you, Premier Elect Gallant to commit to the following three things:

1. Immediately establish an Autism Working Group to review available services & provide actionable recommendations to government


2. Establish a residential facility for adults with autism who cannot care for themselves. This facility should be up and running within your four-year mandate.
3. Provide access to government-funded mental health services (which is currently not available) to help families cope with anxiety and depression symptoms for individuals with autism
Autism diagnoses continue to be on the rise. The Centre for Disease Control's latest estimates are now 1 in 68 children - up 30% from 1 in 88 children in 2008.

Studies show that 25-50% of children who receive intensive early intervention services prior to entering kindergarten are more likely able to enter general education. In a province that promotes inclusion, ensuring families receive access to these services and continue to receive services are vital to the inclusion model working for these families.

The Autism Working Group noted above would be comprised of the following individuals:
- Education Minister
- Health Minister
- Therapist(s)
- Psychologist(s)
- Doctor(s)
- Teacher(s)
- Educational Assistants
- Parents representing various age groups from pre-school to adult-hood
- At least one individual with autism
- Representatives from across the province and both languages
This group would be required to solicit feedback from the community on a quarterly basis to ensure all voices are heard. Their job would be to help determine gaps and inefficiencies in available services today and provide actionable recommendations to deliver consistent and comprehensive services across the province.
A facility for adults with autism would move adults out of nursing homes, making room for senior citizens taking up beds in hospitals while they wait for long-term care beds. A facility of this nature would benefit the entire community and ensure adults with autism are receiving the care they need by trained and qualified staff.

It's time to build on the great work that was done by advocates in this province years ago. Please join us by signing below and telling the government that we need more.
**************************
Nous soussignés, les parents, les soignants, la famille et les amis de proches atteints d'autisme vous demandent, le premier ministre élu Gallant de vous engager à respecter les trois choses suivantes:
1. Établir immédiatement un groupe de travail de l'autisme pour examiner les services disponibles et pour fournir des recommandations concrètes au gouvernement
2. Mettre en place un centre d'hébergement pour adultes autistes qui ne peuvent pas s'occuper d'eux-mêmes. Cette installation devrait être opérationnelle au sein de votre mandat de quatre ans.
3. Assurer l'accès aux services de santé mentale financés par le gouvernement (qui n'est pas présentement disponible) pour aider les familles à faire face à l'anxiété et aux symptômes de la dépression pour les personnes atteintes d'autisme
Diagnostics d'autisme continuent à être à la hausse. Les dernières estimations du Centre de contrôle des maladies sont maintenant 1 sur 68 enfants – à la hausse de 30% qui était 1 sur 88 enfants en 2008.
Des études démontrent que 25-50% des enfants qui reçoivent des services d'intervention précoce intensive avant leurs entrés en maternelle sont plus susceptibles de pouvoir entrer dans l'enseignement général. Dans une province qui favorise l'inclusion, s'assurer que les familles bénéficient d'un accès à ces services et continuent de recevoir des services sont essentiels pour le modèle d'inclusion de travail pour ces familles.
Le groupe de travail de l'autisme noté ci-dessus serait composé des personnes suivantes :
- Ministre de l'Éducation
- Ministre de la Santé
- Thérapeute (s)
- Psychologue (s)
- Médecin (s)
- Enseignant (s)
- Assistants d'éducation
- Les parents représentant divers groupes de la maternelle à l'âge adulte capot
- Au moins une personne avec autisme
- Des représentants de toute la province et des deux langues
Ce groupe serait tenu de recueillir les commentaires de la communauté sur une base trimestrielle pour s'assurer que toutes les voix soient entendues. Leur travail serait d'aider à déterminer les lacunes et les insuffisances dans les services offerts aujourd'hui et de fournir des recommandations pratiques pour fournir des services cohérents et complets dans toute la province.
Une installation pour les adultes atteints d'autisme déplacerait les adultes des maisons de retraite, ferait de la place pour les personnes âgées qui occupent des lits dans les hôpitaux pendant qu'ils attendent pour les lits de soins de longue durée. Une installation de ce genre profiterait à toute la communauté et assurerait que les adultes autistes obtiendraient les soins dont ils ont besoin par du personnel formé et qualifié.
Il est temps de miser sur l'excellent travail qui a été fait par les avocats dans cette province il y a des années. S.V.P. Joignez-vous à nous en signant ci-dessous pour dire au gouvernement que nous avons besoin de plus.