Autism Insurance at Michigan State University
962
signers.
Add your name now!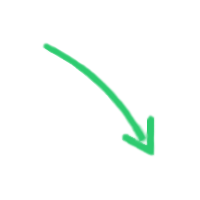 962

signers.

Almost there!

Add your voice!
Maxine K.
signed just now
Adam B.
signed just now
Brief Overview of Autism Insurance Laws in Michigan
On March 29th, 2012 three public acts were passed (Public Act 99, 100, & 101) affecting insurance coverage of autism in Michigan. These three acts established a mandate for insurance companies to provide insurance coverage for children with a medical diagnosis on the Autism Spectrum Disorder (Asperger, PDD-NOS, or Autism). It established a tiered system that covered autism diagnosis, pharmaceuticals, psychiatric, psychological, and therapeutic services (speech, occupational, applied behavior analysis, physical therapies; and social workers).
· Children up to 6 years of age are eligible for up to $50,000.00 annually. 
· Children 7 through 12 years are eligible for up to $40,000 annually 
· Children 13 through 18 years are eligible for up to $30,000 annually.
These laws reflect an obvious consensus in Michigan that children on the Spectrum are deserving of the treatment afforded to other medical conditions. However these laws are not applicable to companies who are "self-insured" because companies that are self-insured are governed by federal laws. Knowing this, one of the three acts established a $15 million dollar insurance fund to reimburse self-funded insurance companies and encourage them to provide autism coverage.
Autism Insurance at MSU 
Michigan State University is a self-insured company and thus is not legally required under any present laws to provide Autism insurance coverage. MSU's current insurance providers presently treat Autism as an exclusionary factor for any therapeutic treatment and will deny any requests for therapeutic services if Autism is provided as a diagnostic reason.
Michigan State University collectively bargains insurance coverage with all of the unions on campus every three years. This year, MSU will be renewing its healthcare agreement with the coalition of labor organizations, so the next few months are critical to getting autism coverage. Otherwise, it may be another three years before MSU will be required to entertain the concept of covering Autism in its insurance plans, and MSU families will continue to be without much-needed support for life-altering treatment.
Why Do Our Children Need Autism Coverage?
The CDC recently came out with shocking statistics that 1 in 50 children have been identified as being Autistic. This is a serious concern, it is not decreasing and, statistically speaking, this is affecting many children of the Staff and Faculty at MSU.
A study of the economic expenditures states "In addition to medical costs, intensive behavioral interventions for children with ASDs cost $40,000 to $60,000 per child per year". Not every child needs this much in services due to the different needs and varying levels of severity on the spectrum. A study from 2009 out of the University of Washington, shows a major improvement in children who receive early intervention services. This is why the reimbursement method is staggered between age groups. The sooner that children get into therapies, the easier it is for them to "catch up" in the areas they need help in. Thus, the longer MSU delays, the more serious the consequences for the MSU community.
Why should MSU provide coverage? 
1. Just as with other medical conditions and disorders, MSU has a moral and practical imperative to provide support for MSU families who are raising children with autism, to help relieve the financial and emotional burden of members of the MSU community.
2. Improved employee productivity due to improved mental health, decreased absenteeism and decreased work limitations due to care for kids with ASD at home. If families have coverage for children, they will be better employees.
3. Other Big 10 and Michigan Universities have already adopted, why not us? 
1) The Ohio State University 
2) University of Minnesota 
3) University of Wisconsin 
4) Penn State University 
5) University of Michigan 
6) Eastern Michigan University
Sponsor
Autism Association @ MSU
Links