Mandate Australian aged care workers a $28 per hour base rate
25
people have signed this petition.
Add your name now!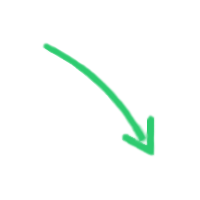 25

people

have signed.

Add your voice!
Maxine K.
signed just now
Adam B.
signed just now
Aged care workers in Australia have it tough. They work long hours, often undergoing intense scrutiny, dealing with difficult mental health and declining health related illnesses, and work overtime on a continual basis. They deal with families of residents who may or may not always have the best interests of their loved ones at heart, and they do it all with a smile on their face as well as any nurse or doctor. Yet they're unsung, underpaid heroes. Their work isn't in discharging patients to go home again - it's to help maintain independence and cognition in their new home for as long as they have left on earth! It's to hold the hands of someone who is literally dying or near death in a palliative state. Sometimes for years upon years in the same facility, day in and day out, handling all of their medications, appointments, health changes and mobility needs. This incorporates physio, medical expertise and skills for medication knowledge and dispensing (with, often, no monetary incentive to be credentialed either). These residents live in facilities for decades and are practically looked after continuously with staff that become their only friends, and sometimes their only real family. I've literally seen around 12 people die or be close to death on my own shifts, and this hurts the heart!
But sadly, their wages are only marginally and sometimes on par with cleaners, retail workers and other far less intensive industries. The emotional, physical, mental and spiritual strain this industry places on the worker is hard to comprehend, yet the pay never, ever fully reflects this for ANY worker!

They (aged care staff) care for some of the most vulnerable people imaginable, some of who cannot go to the toilet themselves, and require full assistance with eating, toileting and going on outings. And the hours put in to this work, of which there are many, do not reflect on the fortnightly pay packet at the end of the pay week. At all. This alone is the cause for concern I have being an aged carer myself, and having been one permanently now for some months, and in the industry for 10 years. I have seen countless employees come and go, and some attracted to the workforce not because of the pay, but because of the job satisfaction. But pay that reflects work put in is certainly not reflected well in aged care. Across the board. This petition is simply to mandate a suitable, well researched pay-rise for all aged care employees - public or private - to 28 dollars per hour, regardless of the "workplace guidelines." Enough is enough! Caring for people who are dying and cannot take care of themselves requires more than just an available schedule - it's a patient heart, a good attitude, over 8 months of study and training to get into the workforce to begin with - and many hours of learning routines, habits, likes and dislikes of residents who are truly respectable, and vital people in society that contributed thousands of hours of work and service themselves in wars, charities and clubs. This low pay rate and underwhelming rewarding of aged care workers needs to stop NOW. The amount asked for here based on training, annual updates to skills, level of skill and responsibility in dealing with medications and health diagnostics and nurse interaction is not overbearing - it's very, very reasonable based on factual risks, job skills and necessary physical health to maintain such a position.

Join me in proposing a mandated pay-rise for aged care employees today by signing this petition. Your voice will count, and it will be heard. Your loved ones deserve this, and your family and friends in this business deserve better than they get for the countless hours they put in. It's crucial. Something must be done NOW