Aggrieved Petition to the Board of Supervisors of Augusta County, Virginia
888
signers.
Add your name now!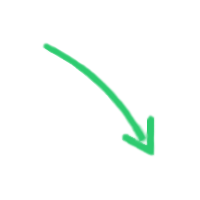 888

signers.

Almost there!

Add your voice!
DALE & JANE CALLISON
signed recently
James E.Morris
signed recently
Aggrieved Petition to the Board of Supervisors of Augusta County, Virginia Be it known that the following signatures are qualified owners and do hereby protest the Augusta County Reassessment for valuations as of January, 1, 2009. Our protest is based on the following: 1. Our community is in a deep recession and cannot pay taxes on these assessments. 2. Most of the properties could not sell at the newly appraised prices. We demand that the current assessments be rolled back to the former assessments. If the Board of Supervisors rejects our petitions then we will authorize and direct the Law Office of Francis Chester-Cestari, PC, 3581 Churchville Avenue, Churchville, Va (540-337-7270) to proceed with commencing a law suit against the County of Augusta, at no cost to these signatories for legal fees, to correct this injustice to the people of Augusta County. *Please list ALL properties owned in your name (s) and the address **Only names will appear online, all information such as address, phone and email's will be kept confidential and dispersed to Francis Chester and the Augusta County Board. ***You may also check at the bottom to keep your name anonymous online if you choose. ****Changes to your input or questions email Click here --> augustacountyassessment2009@yahoo.com Look up new assessments and percentage Click here--> http://b2.caspio.com/dp.aspAppKey=5cc11000c9g3e5e4c6j3e0g6f8g9
Sponsor
http://www.ipetitions.com/petition/AugustaCountyAssessment2009/ All petition information will be handed to attorney Francis Chester.
Links
NEWSVIRGINIAN ASSESSMENT DATABASE http://b2.caspio.com/dp.aspAppKey=5cc11000c9g3e5e4c6j3e0g6f8g9 AUGUSTA COUNTY BLOG by SWACGIRL http://swacgirl.blogspot.com/ NEWSLEADER AND NEWS VIRGINIAN: http://www.newsvirginian.com/wnv/news/local/article/attorney_wants_rollback_or_hell_sue/34808/ http://www.newsleader.com/article/20090128/NEWS01/901280337/1002/news01 http://www.newsleader.com/article/20090129/NEWS01/901290339/1002/news01 http://www.newsleader.com/article/20090201/NEWS01/902010317&referrer=FRONTPAGECAROUSEL http://www.newsvirginian.com/wnv/news/local/article/2008_the_year_in_numbers/35052/ http://www.newsvirginian.com/wnv/news/local/article/meeting_to_address_reassessments/35080/ http://www.newsleader.com/article/20090203/NEWS01/902030318 http://www.newsleader.com/article/20090204/NEWS01/902040334&referrer=FRONTPAGECAROUSEL http://www.newsvirginian.com/wnv/news/local/article/property_owners_protest_increase/35202/ WHSV http://www.whsv.com/home/headlines/38826992.html http://www.whsv.com/home/headlines/38985549.html NBC29 News http://www.nbc29.com/global/video/flash/popupplayer.aspClipID1=3408697&h1=Residents%20Flock%20to%20Petition%20Assessments&vt1=v&at1=News%20-%20Special%20Coverage&d1=147967&LaunchPageAdTag=Homepage&activePane=info&rnd=80214493