Presidential Medal of Freedom Petition for Audie Leon Murphy
20181
signers.
Add your name now!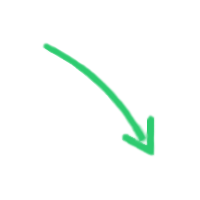 20181

signers.

Almost there!

Add your voice!
Maxine K.
signed just now
Adam B.
signed just now
Mr. President:
Audie Leon Murphy is an American Legend, an iconic figure in American history, and a hero for all times. Audie Murphy came from humble roots to become our Nation's 'most decorated' combat soldier of World War II, amassing an unprecedented 33 decorations, medals, and citations, many of which were awarded multiple times. He was further honored by the Governments of France and Belgium as well.
Audie Murphy enlisted in the Army at the age of 17 after having been turned down by the Navy, Marines, and Army Air Corps. He spent 30 months in combat in World War Two and earned the Medal of Honor for his single-handed defeat in Eastern France of an estimated 250 enemy soldiers and six Jagdpanther tanks. For over one hour he remained alone atop a burning tank destroyer calling artillery adjustments and manning a .50 caliber machine gun while defending his unit against the onslaught of enemy dismounted infantry and armor. He was personally responsible for protecting his sector and certainly saving his unit from destruction.
During the course of the war Audie Murphy, with little formal education rose from the enlisted rank of Private to the rank of First Lieutenant. He continued his military career postwar as a member of the Texas National Guard and Army Reserve and retired with the rank of Major.
Following the war, Audie Murphy became a best-selling author with his highly acclaimed memoirs, "To Hell and Back". His memoirs are still in publication today and can be found at any major bookstore. He later became a very successful motion picture actor, and portrayed himself in the autobiographical film "To Hell and Back" which became the highest grossing film in the history of Universal Studios until it was finally knocked off the charts by "Jaws" some 20 years later. In all Audie Murphy starred in or produced a total of 44 feature films, penned patriotic poetry, and became a successful country music songwriter.
He assisted the U.S. Army in the production of a documentary in 1955 for "The Big Picture" a popular U.S. Army series titled "The Third Division in Korea" and later assisted the United States government for a second time in the 1960 documentary"Broken Bridge" that highlighted the dangers of the nuclear age and the Soviet missile threat at the height of the Cold War. For this service to our Nation he was awarded the U.S. Army Outstanding Civilian Service Medal.
Above all Audie Murphy was the sterling example of an American patriot. He narrated several Public Service Announcements for the U.S. Army Recruiting Command, as well as having been the first veteran to speak openly and honestly about the effects of post-traumatic-stress-disorder (PTSD) with which he suffered his entire adult life.
The personal story of Audie Murphy's triumph over adversity and poverty serves as an inspiration to millions of Americans and he continues to be a role model and inspiration for multitudes of American military personnel; past and present.
Audie Murphy has previously been awarded many honors. He has been cited in the "Congressional Record" on numerous occasions. He has had schools, monuments, roads, a VA Hospital, and numerous buildings on military bases named in his honor, and the Army today has the "Sergeant Audie Murphy Club" to honor its most distinguished enlisted soldiers. Audie Murphy has further received a "Star" on the Hollywood Walk of Fame, and was inducted into the National Cowboy Hall of Fame.
In addition; in 1995 he has been honored with Postage Stamps by the Governments of Guyana, Nevis, and Sierra Leone. In 2000 he was honored with a commemorative United States postage stamp as part of the 'Distinguished Soldiers Series'. In 2001 he was honored with a postage stamp from the Republic of Palau.
On October28, 2013, Major Murphy was awarded Texas supreme military honor, the Texas Legislative Medal of Honor by Governor Rick Perry.
Perhaps his single greatest honor is having been laid to rest after his untimely death in a plane crash at age 46 at Arlington National Cemetery. His widow, Mrs. Audie L. Murphy passed away April 8, 2010 at age 87. His sons, Terry and James survive him, as does his sister Nadine.
His amazing achievements in life, his patriotism, his dedication to his fellow man, and the protection of America and America's freedom exemplify the finest qualities and virtues of American citizenship and are worthy of the presentation of the United States Presidential Medal of Freedom.
We, the undersigned, respectfully request that the United States Presidential Medal of Freedom be posthumously conferred upon Major Audie Leon Murphy.
Respectfully,
The Petition Signers
Sponsor
Links
Distinguished Signatories
Sec of Defense Melvin Laird
Sec of Defense Frank Carlucci
Sec of the Army John Marsh
Sec of the Army Thomas White
Senator Robert 'Bob' Dole
Senator Jeremiah Denton
Senator Robert "Bob" Kerrey
Senator Alan Simpson
Congressman Bob Michel
Sec of VA Anthony Principi
Governor Raul Castro (AZ)
The Legislature, State of Texas
General Hugh H. Shelton, CJCS
General Richard Myers, CJCS
General Tommy Franks, USA
General Bantz J. Craddock, USA
General John Abizaid, USA
General Edward C. Meyer, USA
General John Wickham, USA
General James L. Jones, USMC
General Carl Vuono, USA
General Gordon Sullivan, USA
Admiral Paul Yost, USCG
General Dennis Reimer, USA
General Peter Schoomaker, USA
General Ralph Eberhart, USAF
Admiral Thomas Hayward, USN
General PX Kelley, USMC
General John H. Tilelli, USA
General James Lindsay, USA
General Lawrence Skantze, USAF
General Edwin H. Burba, USA
General Glenn Otis, USA
General Larry Ellis, USA
General Richard C. Cody, USA
General F. Michael Rogers, USAF
General David Bramlett, USA
General Jack Merritt, USA
General Sam Walker, USA
General Walter E. Boomer, USMC
General Thomas Schwartz, USA
General Leon Salomon, USA
General Robert Shoemaker, USA
General Carl W. Stiner, USA
General Volney Warner, USA
General Earl O'Loughlin, USAF
General Fred Kroesen, USA
General Leon LaPorte, USA
General Burwell B. Bell, USA
General John Galvin, USA
General Ronald H. Griffith, USA
General Joseph P. Hoar, USMC
General Robert W. Bazley, USAF
General William Kernan, USA
General John W. Foss, USA
General Gary E. Luck, USA
General Robert RisCassi, USA
General Wallace H. Nutting, USA
General John Chain, USAF
General Louis C. Wagner, USA
General Fred Woerner, USA
General Anthony Zinni, USMC
General John Coburn, USA
General William S. Wallace, USA
General John Piotkowski, USAF
LTG Julius W. Becton Jr., USA
LTG David Grange, USA
LTG Sam Wetzel, USA
LTG Leroy Manor, USAF
LTG Claudia Kennedy, USA
LTG James B. Vaught, USA
LTG Leroy Manor, USAF
LTG Frank Libutti, USMC
LTG Richard Trefry, USA
LTG Henry Emerson, USA
LTG John Sylvester, USA
LTG Charles Bagnal, USA
LTG William Caldwell, USA
MG Patrick H. Brady, USA
MG Herbert McChrystal, USA
MG John Singlaub, USA
MG Chris Adams, USAF
MG Rocco Negris, USA
MG James Livingston, USMC
MG Tom Sadler, USAF
MG Donald J. Strait, USAF
MG Sidney Shachnow, USA
MG Lloyd B. Ramsey, USA
MG Alfred Valenzuela, USA
RADM Jeremiah A. Denton, USN
BG George Price, USA
BG David L. Grange, USA
BG Anthony Tata, USA
BG Charlie Duke, USAF Apollo 16
Col Jack Lousma, USMC, Skylab
Col. Lawrence Wilkerson, USA
Colonel Elliott Sydnor, USA
LTC Anthony B. Herbert, USA
Cmmdr. Everett Alvarez, USN
SMA William Connelly, USA
SGM Billy Waugh, USA
Mr. Dan Rather (CBS)
Mr. Toby Keith
Mr. Craig Morgan
Mr. Lee Greenwood
Mr. Ray Stevens
Mr. Roy Clark
Mr. George Beverly Shea
Mr. Ernest Borgnine
Mr. Kris Kristofferson
Mr. Hugh O'Brien
Mr. Clint Walker
Mr. Robert Conrad
Mr. James Drury
Mr. Efrem Zimbalists, Jr.
Mr. R. Lee Ermey, USMC
Ms. Linda Hope
Ms. Dawn Wells
Mr. Russell Johnson
Ms. Barbara Eden
Mr. Arte Johnson
Mr. Mike Connors
Mr. Lee Majors
Mr. John Saxon
Ms. Kathryn Grant-Crosby
Captain Dale Dye, USMC
50 Medal of Honor Recipients
Former 'Doolittle Raiders'
Major Ted Van Kirk, 'Enola Gay'
Mr. Yogi Berra