Attacks on Muslims in different parts of India – Seeking intervention of NHRC to protect the life and liberty of Muslims
55
people have signed this petition.
Add your name now!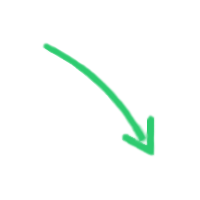 55

people

have signed.

Add your voice!
Maxine K.
signed just now
Adam B.
signed just now
Civil Liberties Monitoring Committee. India
Amberpet, Hyderabad. India - 500013
Phone: 09391051586, 09347853843Fax: 040-27427860
Email: clmci@hotmail.com Website: www.civillibertiesindia.org
15.07.2017
To,
The Chairman,
National Human Rights Commission,
New Delhi.
Sir,
Sub: Attacks on Muslims in different parts of India – Seeking intervention of NHRC to protect the life and liberty of Muslims – Reg.
Civil Liberties Monitoring Committee expresses its deep concern over the growing attacks on Muslim community in different parts of India due to their religious identity or in the name of holy cow, or the coercion to chant Hindu religious slogans. This committee wants to draw attention of NHRC towards these attacks and increasing hatred against the Muslim community because of the systematic propaganda by the Hindu Fascist forces. These systematic attacks and propaganda of hatred increased after Narender Modi led BJP government came into power. This government has given free hands to the Hindutva Fascist forces. The main reason of these attacks is the silence of Prime Minister Modi and his bonhomie towards the Hindutva Fascist forces led by the RSS, where he belongs to.
Our organization has a long list of Muslims lynched since 2014 i.e. after the BJP government came to power at the centre and few states and since then the Muslim community has been a constant target of Hindu Fascist forces. There are only some incidents which are reported in the media but there are many more horrifying incidents in the rural hinterlands which are conveniently sidelined by the mainstream media. The current situation is so drastic that the whole community is in the sense of insecurity.
Muslim community is compelled to ponder over as to what is their future left in this country. Whether they possess the fundamental guaranteed right to life or that they have been reduced to a second grade citizen without any basic constitutional rights is another pushing question that rises in their minds. The sense of insecurity and threat is only due to the present government's promotion of Hindutva and its culture in the name of 'Nationalism'.
Giving here few examples of lynching of Muslims due to the beef politics are:
Mohammed Akhlaq, 45 years, lynched in Dadri, Uttar Pradesh in September 2015.
Mohammed Majloom 35 years and Inayatullah Khan 12 years hanged in Latehar, Jharkhand suspecting them as cattle traders in March 2016.
Two Muslim women beaten up in a train in Madhya Pradesh for allegedly carrying beef in July 2016.
Abu Hanifa 23 years and Riazuddin Ali 24 years killed for allegedly stealing cattle in Assam in April 2017.
Pehlu Khan 55 years died of injuries after being attacked in Alwar, Rajasthan in April 2017.
Two meat traders thrashed in Malegaon, Mahrashtra for allegedly storing beef in May 2017.
Ainul Ansari 35 years attacked in Dhandbad, Jharkhand on suspicion of carrying beef to an iftar in June 2017.
On 22nd June 2017, in Ballabhgarh, Haryana, 19 year old Junaid was chased, stabbed, beaten and lynched and 3 others were chased, severely beaten, assaulted and injured by a mob in a train on the eve of Ramzan Eid for merely because of their identity as Muslims.
Under these trying circumstances this committee has been observing the very unfortunate silence of National Human Rights Commission which till now has not taken the cognizance of these violent incidents and we strongly believe that NHRC's complicit silence on these inhuman acts is a serious matter. NHRC by neither issuing notice to the concerned state government nor to the central government and by not calling for any report is undoing its mandate of acting as watch dog on the human rights violations in this country.
According to the Protection of Human Rights Act, 1993, National Human Rights Commission, State Human Rights Commission in States and Human Rights Courts has been established for "better protection of human rights and for matters connected therewith or incidental thereto". Therefore this committee wants to remind the Chairman of National Human Rights Commission that the ideals of human rights protection should be upheld. This committee appeals to the Chairman to intervene into this gross situation which is going from bad to worse and to protect the life and liberty of the Muslims in India.
Lateef Mohammed Khan
Gen. Secretary