Attached Dwelling
31
people have signed this petition.
Add your name now!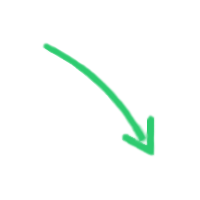 31

people

have signed.

Add your voice!
Maxine K.
signed just now
Adam B.
signed just now
Reference: 16/01989/FU
As some of you around Gissons area will know 37 Gissons has put in for planning again. There was speculation for in the long term that these properties could be turned into flats in the future.
He applied for planning 2 years ago and was turned down by the government planning in Bristol because it was deemed that the corner was to dangerous for any building as it cuts off traffic viewing
Parking - which would once again increase parking which is hard enough in the area, and hard enough for emergency services to get through.
The new house would extend the building line in two directions. This will make the corner feel very enclosed and unlike all other areas of the street. It would be an imposing feature, in what is currently an open light feeling area.
The rear windows will overlook the rear gardens of a number of properites redcuing privacy.
The new property will block evening light and sun from the rear gardens of neighbouring properties.
Athough off road access is being provided this will join the highway of a dangerous blind corner. As well as vehicles the road is heavily used by families and children. In addition the new property is proposing a double width driweway which will reduce the amount of on road parking in what is a heavily conjested area.
Drainage and sewerage, the street is already suffers from surface flooding during heavy rain, the reduced soil drainage and increased use of the exising sewerage system will increase this problem and could lead to flooding. I also note the new property will use the sewerage system for rain water drainage making this even worse again.
The Gissons area consists of many sized houses but none that are two storey, two bed properties. The proposal is not in keeping with the existing properties. Every house has sizeable front AND rear gardens, this development will create two properties with (comparitively) very small garden space. I also note that access to the rear garden of number 37 will be removed completely - a fire and security issue for that property.
Exminster's development plan has laid out its plans for buliding within the parish and the housing needs for the plan have been met by the recent developments at both ends of the village. There are also plans for a major development. These factors mean the new property does not fall within the development plan.
As the applicant contnually refers to this as a starter home and it is within an area that was originally local authority, similar limitations to occupancy and resale should be applied to the new property - if permission is granted.
I have personally witnessed a paramedic get out of there ambulance and ask someone to move there vehicle so they could get through, what if there was a fire and fire emergency services couldn't get through.
Thank you very much for reading and signing if you have done so.
Andy Vinnicombe. (Resident of Gissons area neighbourhood)
Official Link: http://gis.teignbridge.gov.uk/TeignbridgePlanningO...