Let Noah B. Wilson write an A-Team Themed episode of USA's "Psych"
17
people have signed this petition.
Add your name now!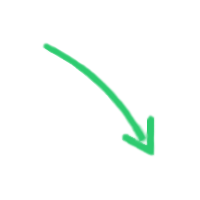 17

people

have signed.

Add your voice!
Maxine K.
signed just now
Adam B.
signed just now
Psych is the best show on TV. We all know that. They do great parodies of movies and other television shows all the time. From their famous "Twin Peaks" episode to their parodies of Police Academy, X-Files, Fast and the Furious, Dog The Bounty Hunter, American Idol, Friday the 13th, and so on and so on and so on. That's Psych.
Then there is me. I don't watch any TV nowadays because it *all sucks. I spend my days and nights writing my own cartoons, movies, and skits. I produce them too. This is not about those, but suffice to say... I'm not that bad of a comedy writer.
*Not all TV sucks. I LOVE Psych, obviously. I only watch Psych. I set aside time to watch Psych every week. I have been watching it since Episode 1 (ya know, the one with the girl who was on House for a bit... not Jules... and Shawn steals from the thrift store... Henry lives in the hills... they mention my hometown (Morro Bay) in the first ten minutes... there's some nice dog food it in... it's also the ONLY episode where we see "Shawn's House"). Yeah. Day 1. I follow Psych religiously. I even saw Shawn's play in Hollywood! That was cool. Look, I'm a bit of a diehard Psych Fan.
I'm also a bit of a diehard A-Team fan. I freaking' LOVE The A-Team (both the TV show and The Movie). Mr. T, Dirk, George, Dwight, Sharlto, Rampage, Liam, Bradley... we're cool... or so I wish. I know their plots (they're not that hard to figure out), their gimmicks, their catch phrases, and all the different ways they snuck Murdock out of the hospital or how they got BA onto a plane.
So with all that said... I'm asking, nay, begging, that Steve Franks and Co. let me write a A-Team themed episode of Psych. I don't even wanna be paid. I just wanna see this happen. (My name in the opening credits would be tight... but seriously... I'll do it for free). Whatdaya say, kiddies? Do you want to see Lassiter pity some fools or Shawn talk about how he loves it when a plan comes together?
Sponsor
Noah B. Wilson Smiley Crew Productions
Links
www.smileycrewproductions.com