ASU Against Immigration Executive Order
125
signers.
Add your name now!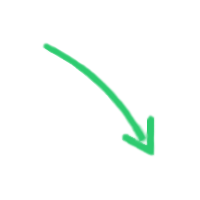 125

signers.

Almost there!

Add your voice!
Maxine K.
signed just now
Adam B.
signed just now
Dear MarK Searle, Provost of Arizona State University
We, as members of ASU community, are sending this letter to ask for your strong action in support of us against the recent presidential Executive Order (EO) that proposes a 90-day suspension of visas and other immigration benefits to all nationals of Iran, Iraq, Syria, Sudan, Yemen, Libya and Somalia, with a possibility of permanent ban on issuing, or upholding the already issued visas to the nationals of these countries. This order will have a devastating effect on the lives of all of us who hold passports from the aforementioned countries. The ban on issuing any visa or upholding our visas valid will deprive us from a chance to travel outside of the United States, not merely to our home countries but to any other country, and prevent us from connecting to the international community of scholars, from attending conferences, or conducting fieldwork as well as a chance to visit our families and other loved ones who live outside of the United States; the ban includes even those individuals who hold permanent resident cards and are dual citizens of other countries. It also imposes a halt on immigration. Already, in the last couple of days, a number of students from these seven countries have been detained arriving at the airports, some of whom are permanent resident card holders. We are truly wary of the implications of this order on our academic, professional, and personal lives.

Besides the fact that our family members are not in the United States, and it is every human's right to be able to visit her or his family and be visited by them, being able to attend conferences and visit field sites are critical to our research and academic careers. We have been at loss and despairingly anxious in the last few days and have been pondering: What is going to happen to us, to our fieldwork, to our dreams of pursuing our scholarly work, and to all that our families, our communities, and our academic home, ASU, have invested in us to reach where we are today? Will all that be wasted because of this ban? And we are not the only ones. They are so many others from these seven countries who have become subject of such a bafflingly discriminatory order. As members of this academic community we are wondering how our community and particularly the leaders--particularly our deans, our provost, and university president--will act to support us and to make us feel we are truly members of this community, that we truly belong to ASU.
Will you sign the academics petition against the Executive Order in support of the students from Iran, Iraq, Syria, Libya, Sudan, Somali, and Yemen as members of ASU community? Will you stand with us and convey our grievances to Dr. Michael Crow, state representatives, and congressional representatives? Will you take preventive actions that could enable us to do our academic work and contribute to ASU and beyond?
We believe in this motto and we hope you do too that: "together our potential is limitless".
Looking forward to hearing from you.
Sincerely,
ASU students, staff, and faculty