Assange Must Be Free
1313
people have signed this petition.
Add your name now!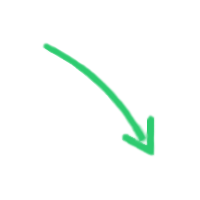 1313

people

have signed.

Add your voice!
Maxine K.
signed just now
Adam B.
signed just now
Julian Assange, award-winning journalist and publisher, is currently imprisoned in London awaiting hearings to determine whether he will be extradited to the US to face espionage charges for journalism. His health is failing and his life is at risk. Please sign this petition to Lord Chief Justice Ian Maldon, the Head of the Judiciary of England and Wales and the President of the Courts of England and Wales, and urge him to intervene to stop the extradition and see that Julian is freed immediately. Julian Assange's free speech is our free speech. This is a fight for a free press. Julian Assange's struggle is our struggle. We are all Julian Assange.
To Lord Chief Justice The Right Honourable Lord Ian Burnett of Maldon
We the undersigned of this petition are asking that you do everything in your power to stop the extradition of Julian Assange to the United States, and to see that he is released immediately from Belmarsh Prison. The cruel and unjust persecution of this innocent, award-winning journalist must not be allowed to continue.
Through Wikileaks, Julian Assange published evidence of war crimes committed by the United States and Great Britain. These two countries are now cruelly keeping Mr. Assange prisoner at Belmarsh. He is a political prisoner.
The British legal system is currently holding Mr. Assange pending an extradition request from the United States. These proceedings have been neither fair nor just. Judges in the case have exhibited serious bias toward Mr. Assange. Mr. Assange has stated in three hearings now that he has not been able to properly work on his legal case while imprisoned. The UK judiciary blocked a Spanish judge from interviewing Mr. Assange about a critical, related case for over two months. Even a lay person can see the horrific travesty of justice in this case.
Perhaps most importantly, the extradition treaty between the United States and the United Kingdom prohibits extradition if charges are politically motivated, which the indictments against Mr Assange in the United States most certainly are.
Furthermore, according to the United Nations, every human right of Mr. Assange has been violated. From his detention at the Ecuadorian Embassy in London for several years, to the psychological torture inflicted on him by the arbitrariness of that detention, to the violation of his privacy by being spied on 24 hours a day for his last year there, to the revocation of his asylum and his illegal arrest and imprisonment at a high security facility reserved for murderers, terrorists, and other violent prisoners. The treatment of Mr. Assange while he has been in your jurisdiction has been appalling.
Right now Mr. Assange's health is severely failing. For many years his family, friends, doctors, supporters, and now a United Nations Special Rapporteur on Torture and over 600 doctors from around the world have been calling for Mr. Assange to be sent to hospital for immediate care. All of these pleas have gone ignored, and now there is a very real risk that Mr. Assange could die in prison.
This petition is signed by people worldwide who deeply value the life and work of Julian Assange, and who are urging you to protect his life and see that rule of law and human rights are restored in this case. We believe that the persecution of Mr. Assange poses a grave threat to freedom of the press worldwide, freedom of speech and is an attack on human rights. We therefore strongly implore you to intervene in this case and see that Mr. Assange is released to medical care immediately, and see that his extradition to the United States is denied.
Sincerely the undersigned: