Protest against Aspenwoods unfair policy
30
people have signed this petition.
Add your name now!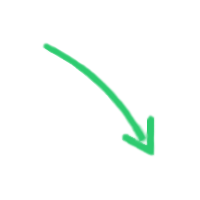 30

people

have signed.

Add your voice!
Maxine K.
signed just now
Adam B.
signed just now
Season's greetings!
With increasing cold, the day is turning shorter and the nights are getting darker. David Weatherford has said, "We enjoy warmth because we have been cold. We appreciate light because we have been in darkness". Here in Connecticut, with cold comes darkness, loneliness, and depression. So, to generate warmth and to remove the darkness and loneliness comes festival season. Every road, every house and every place is beautifully decorated with colorful lights that enlightens mood and create bright positive atmosphere.
ASPENWOODS was no exception to festival decorations. Small beautiful sparkling lights were enriching the life at Aspenwoods... until 5th Nov '10. And then suddenly, a notice was displayed that said "remove light decorations immediately to avoid fines".
This is THE FIRST TIME EVER in past 4 years (don't know prior to that) such notice was enforced. Surprised and shocked, when asked for the rational behind such notice, following were some of the answers thrown by Aspenwoods office bearers on 5th Nov '10-
"They don't like the way lights look when they drive around the property.. looks very messy", "Decorations are too offensive to other people", "We've heard lots of complaints about different lights", "You cannot decorate anything visible outside your app.. ", "We are enforcing it very very strongly this year as it has gone so out of control ..", "Its written in your lease agreement that you CANNOT HANG ANYTHING AT ALL... ANYTHING.. in your patio or balcony", "The policies cannot be changed and they will not change"
Okay, agreed, we all have signed a lease agreement, but is this what we all are agreeing to? Not to point to any specific festival or religion here, does "NO DECORATIONS" policy makes sense to you? People decorate patios and balconies with plants, some by hanging chimes, or a few lights. We light lamps to decorate, to remove darkness, to bring prosperity, to feel good.. not to distract anybody! This is a human right. But Aspenwoods management carries different viewpoint and has enforced its viewpoint on all of us through "NO DECORATION POLICY". Not only that, this management has sent $25 fine notices to several residents.
Policies are meant to be fair, consistent, and to help establish a good community framework. But, at Aspenwoods, decorations of Halloween pumpkins, chimes, and hanging gardens are welcomed on one hand, while festival "lights" decorations are banned on the other hand. How fair is this?
Its the same management which did not bother about Halloween pumpkins and scary faces, its the same management which totally ignored inappropriate behaviors at swimming pool. And here you go, same management woke up suddenly when largest (their bread earning) community in Aspenwoods lighted a few lamps to celebrate festival season.
Great number of families are disturbed and disappointed with these policies and the rude behavior of Aspenwoods management.
So ask yourself, do I agree with whats going on here?
Do I want to let it continue like this?
Do I want to remain quiet and accept whatever is forced on me under the name of policy (just because I signed it)?
OR should I be doing something about it?
If you want to voice your concern against this NO DECORATIONS policy and Aspenwoods management's RUDE behavior -
Please sign the petition to protest against the unfair policies and create a better place for you, your family and for everyone around you. United States is free country and freedom is your right. Happiness is your right. To voice your concern is your right. Use it. If you sit on couch watching TV this time thinking "Why bother?" or remain silent thinking "Its not gonna change anything", then you are giving up your only opportunity to make a difference!
Share your opinion, raise your concern, sign up the petition – Be part of a History about to happen RIGHT HERE!
What if you are not a tenant at Aspenwoods, your opinion is still important. You may have a friend staying at Aspenwoods or you may be thinking to move in here in future, your opinion counts to change the unfair policies. Participate! Spread awareness!! Make a difference!!!
Sponsor
Unhappy community of Aspenwoods, Manchester CT
Links