ASL at KSU
471
signers.
Add your name now!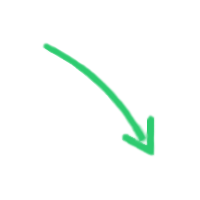 471

signers.

Almost there!

Add your voice!
Maxine K.
signed just now
Adam B.
signed just now
Petition to Include American Sign Language Classes as a Foreign Language Credit

NOTE: YOU DO NOT HAVE TO DONATE THROUGH PAYPAL IN ORDER TO RECORD YOUR NAME ON THE PETITION. PLEASE PROVIDE US WITH YOUR STUDENT ID. THANK YOU!

Copy of Article:
Kennesaw State University/The Sentinel, April 30th, 2013

Kelly Hyder-Stockdale, president of the OWLS American Sign Language Club, is determined to add ASL to the list of foreign language course offered at KSU.

The ASL pamphlet states that while the University System of Georgia recognizes ASL as a foreign language, KSU "currently does not offer American Sign Language as a foreign language credit."
Hyder-Stockdale, a Psychology major, said that offering ASL as an accredited class will help bridge the gap between hearing and non-hearing students.

"The communication gap affects Deaf education," Hyder Stockdale said.She said the average Deaf high school student will graduate with a third to fourth grade reading level lthat may be argely due to the fact that "only 38 percent of teachers of Deaf students know ASL," which makes it difficult for students and their teachers to communicate.

Unfamiliarity with ASL leads many of those outside the Deaf community to have misconceptions about the language."The biggest misconception is that people think it's English on the hands," Hyder-Stockdale said. She said in actuality, ASL is close to the Japanese and Navajo languages in terms of structure and syntax.
According to Vengeful Stapler, a website that provides information about ASL, "90 percent (of Deaf children) are born to hearing parents."

Hyder Stockdale said approximately 88 percent of those parents may not know ASL. She also said the statistics may be connected to the fact that approximately "50 percent of Deaf girls and 67 percent of Deaf boys 12 years old and younger may be sexually abused."

Hyder-Stockdale said this abuse could be prevented if Deaf children knew more people who were educated in sign language and that ASL education could begin in universities like KSU.

While Hyder-Stockdale said she is certain that ASL would benefit KSY students, several members of the Foreign Language Department are not convinced.
Thierry Leger, an associate dean and professor of French, consulted with fellow French professor and chair of the Department of Languages, William Griffin, about the possibility of creating an American Sign Language course.

Both faculty members came to the conclusion that "while ASL is a language, it is very different than the other languages taught in the Department of Foreign Languages (in that) it is not equivalent of exposing students to a foreign language and culture."

The professors argue that other foreign language classes teach "language skills and culture," while teaching ASL would only focus on "learning and producing signs to communicate."

Some members of the Deaf community disagree with this viewpoint. Vengeful Stapler suggests that the Deaf community is comprised of its own culture, consisting of its own "set of values, rules, and traditions different from the typical American values."

Vengeful Stapler provides examples of Deaf literature, history, and customs that are foreign to many Americans. Many Deaf children, for example, view their family members as not only as relatives, but also teachers and classmates.

Hyder-Stockdale's statement about ASL being more complicated than just a hand translation of English contrasts with the professors' notions that the language is as simple as "learning signs."

While many disagree about the need for an ASL course, many in the Deaf community remain hopeful.

Read more here:

http://issuu.com/ksumedia/docs/4-30-13_sentinel

Please type your name, email, and put your student ID number in the comment section.

Thank you!!
Sponsor
OWLS ASL Club, Kennesaw State University
Links