Asking for Resignation of USCHI president, advisor and other board members
53
people have signed this petition.
Add your name now!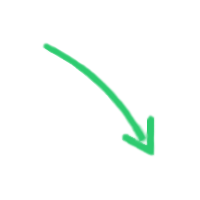 53

people

have signed.

Add your voice!
Maxine K.
signed just now
Adam B.
signed just now
After rest on Saturday night, I awoke Sunday and came up with a plan. I know I made a motion to give the board a chance to fix things within 30 days, but I decided that is was like asking a fox in a hen house to quit eating chickens and walk away expecting the remaining chickens to live. My suggestions for the board are as follows:
1. Remove Monty Dunn for behavior unbecoming of a board member.
2. Remove John Orr as an advisor since we already have a past president on the board. His showing up at the meeting with a gun on his hip is completely off the chart behavior by a board member.
3. The organization should pay all of Rana's expenses including the lawyers and the board should pay for Allie Devine's fees out of their own pocket. It was clear to me she was not there for the protection of the group and had the board acted appropriately this meeting would have never had to happen.
4. No expenses should be paid to any board member for the travel to this meeting. It is their mess and we all paid our expenses.
5. As for the board members who could not be there; how important does a meeting have to be to get your attendance? All of us who did attend had other things we would have liked to do, yet our love and commitment to USCHI trumped our desires and we were there.
6. Eric Wolgemuth and Dan Misener should be appointed to fill board vacancies. Morgan Crabtree should remain.
7. Taff Hughes should resign. I doubt that he would approve of us calling CJ the B word and we think it is time to clean out the bad the bad apples in our board not let them remain. All board members should examine their conscience truthfully!
Now, go do the right thing.
Sincerely,
Jim Deibert
and all petition Signers