Ask the RNC to support all-inclusive GOP presidential debates
47
people have signed this petition.
Add your name now!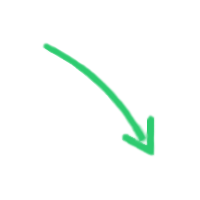 47

people

have signed.

Add your voice!
Maxine K.
signed just now
Adam B.
signed just now
Dear Chairman Priebus and Members of the Republican National Committee:
We write to request respectfully that you support a change in the structure applicable to GOP presidential debates, starting with the first debate on August 6.
As you know, the 2016 Republican field promises to be both vast and the most philosophically, demographically and experientially diverse of any Republican primary field in recent memory. As American voters with an interest in seeing the Republican party thrive and succeed as part of a competitive two-party system, we are excited about this election cycle and the field on offer.
Among the contenders will be multiple governors, multiple senators, several Spanish-speakers, two doctors, two business executives, two veterans, one African-American, two Hispanic-Americans, one Indian-American, one woman, and one Rhodes scholar. There will be stiff competition for the votes of libertarian-leaning Republicans, evangelical conservatives, foreign policy hawks, moderate Republicans, and of course Independents and even Democrats who may choose to participate in the nominating process. Unlike in previous years, multiple candidates will appeal to each of these constituencies and others.
As more and more candidates have entered the race, it has become abundantly clear that the debate system put in place after the 2012 election, while well-intentioned and well-conceived given concerns evidenced in that cycle, is insufficient to adequately highlight this diverse spread of talent that is highly reflective of America, will do too little to accurately showcase the big tent that is the modern GOP, and will miss an opportunity to advocate for a spread of policies the nation deserves to hear more about.
Given the candidate pool, the RNC and the Republican Party as a whole has an unexpected and unplanned-for opportunity to ensure that its brand accurately reflects its reality and composition, something that has been a challenge for the party in recent years. If the party seizes this opportunity, it will undoubtedly yield dividends in the 2016 general election. If the party fails to do so, we worry that it will be easy to depict the party as one-dimensional and appealing to only a narrow sliver of the electorate, which for Republicans means attempting to fight a tough election with one hand tied behind our collective backs, and for Americans means a less competitive political system (no good thing for our democracy).
For this reason, we urge you to advocate for a change in the structure applicable to forthcoming debates according to the following principles:
1) Shift to three debates featuring five or six candidates each. This will mean more time for Americans to see the candidates (all of them) in action, more opportunities for candidates (all of them) to share opinions and go beyond what they would put in a campaign ad, and more opportunities for interaction between the candidates (all of them) themselves.
2) Select candidate participants via a lottery ball/names pulled out of a hat system. This will ensure that the top-polling candidates do not all face each other, and that the lower-polling candidates do not all face each other. It also increases the likelihood that candidates with different backgrounds and experiences and ideas and philosophies will have to face off against each other, and will make for a more interesting viewing experience-- vital for getting voters to tune in and hear all the thoughts that Republican candidates have to offer on important public policy topics, or at least being able to scrutinize the policies that are being advanced by a large number of would-be Commanders-in-Chief.
3) If changes to moderation arrangements are sought (for example, one moderator per debate, instead of multiple moderators), support those in the interests of ensuring multiple debates that will properly showcase all of the contenders, not just the top ten according to polling, or large group of everyone else.
There is currently a short window before the first debate will take place. The RNC has an opening to act in a way that will ensure a more transparent, democratic process and one that will ensure that the Republican brand more accurately reflects reality and is more positive in the eyes of more Americans.
We urge you to take action to ensure that the debate structure in place starting now better accounts for the realities of the 2016 contest, as it is currently unfolding.
Yours respectfully,