Ask for reconsideration of the draft law 33 852 (R2023)
682
signers.
Add your name now!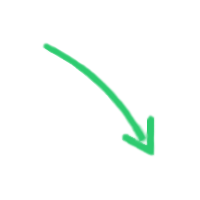 682

signers.

Almost there!

Add your voice!
Maxine K.
signed just now
Adam B.
signed just now
Dear Ms. Khadija Arib, Chairwoman of the second chamber of the Kingdom of the Netherlands,
Regarding the Dutch government decision to raise the minimum duration of residence in the Netherlands for eligibility to obtain Dutch nationality from 5 to 7, subject of the draft law 33 852 (R2023), we under signers, a group of skilled migrants would like to ask for your kind and careful reconsideration and the consequences that the new law would have for immigrants like us. We believe that this new law should not retroactively affect the people who have chosen the Netherlands based a different immigration law and prior to being informed from the new law and substantial consequences of the new law on their future lives.
Considering the fact that we have chosen the Netherlands as the country to immigrate and settle down with our families, the new law may have a huge impact on our future lives. We have carefully selected Holland as our new homeland at the time we decided to immigrate, we come here to offer our knowledge, expertise and experience, participate in the society and act as active and productive citizens. We are sure that you understand it that selecting a country for immigration is not a simple and easy decision. The decision has been made based on some assumptions, facts and of course considering laws. Everybody have had a certain plan for making that big decision and many have chosen the Netherlands over other options due to this specific law, being able to integrate in society and recognize ourselves as an official legal citizen of our new homeland in a certain period of time which is five years based on current law. Every individual has made plans for career development, establishing a new business, continuing education, investment in market, etc. We understand the recent issues in the Europe and anti-immigrant sentiment, but at the same time we would like to ask you and your colleagues kindly consider the fact that we have made our decision several years ago, have moved to this country and offered all we have had to the society. Also, please consider that the new law (if passed) is affecting a large number of skilled migrants in the Netherlands, a group who are contributing to the Dutch economy.Most of us have been immigrated 3-4 years ago, our children are studying here, they feel themselves member of this country and it is impossible yet unimaginable for all of us to think in another way. You may not believe how much we surprise our Dutch neighbors, colleagues and clients by saying what the new law could be. We all believe that it is our right to obtain Dutch nationality, based on the law that at the time we immigrated to the Netherlands was effective. It was the major foundation of our big decision. We would also like to draw your kind attention to the similar laws in other European countries. As an example in UK, immigrants are categorized based on their talent and skills. Particular rules apply to talented immigrants with higher contribution in growth and development of the society. Similar rules with the basis of categorizing immigrants exist in some other European countries. In Holland all immigrants are treated with same rules, even in some cases more stringent rules apply for highly skilled migrants. As an example in case of losing the job, which is usually not related to a skilled migrant performance, only 3 months is given to find a new employer or leave the country. This risk and concern does not exist for other groups of immigrants. Increasing duration of stay for eligibility to obtain Dutch nationality, means extending duration of stressful and unstable life for highly skilled migrants and their families while daily life of other immigrant groups is not affected but the proposed change in the law. As mentioned in the law context there are concerns about crime level in some immigrants groups like refugees, please note that skilled migrants reside in the Netherlands to offer their knowledge and skills and improve the growth of Dutch society. Crime level in such a group of people is definitely irrelevant. Therefore, collective punishment of all immigrant groups with the same law is highly demotivating and discouraging for talented immigrants. Moreover, retroactively applying the new law could indicate uncertainty in Dutch immigration law and affect talented people decision to select the country or their plans for continuation of residence in the Netherlands. This is conflict of interest with other existing immigration laws for "kennismigrants" which provides advantage and benefits for talented people to encourage them to select the Netherlands.
Therefore we urge you to remark the above mentioned facts and consider that the new law would not bring us anything but instability for another 2-3 years. We think maybe we could ask for considering a sort of exception for those who have been already, as skilled immigrants, moved to the Netherlands from 2015 and before.
With respect and regards
A group of skilled migrants in the Netherlands