A School for CODY
201
signers.
Add your name now!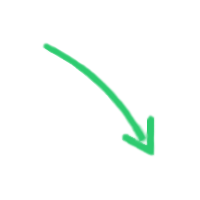 201

signers.

Almost there!

Add your voice!
Maxine K.
signed just now
Adam B.
signed just now
Let me start by giving you some information regarding my Son. Cody is an 11yr old boy with a diagnosis ADHD/Autistic Traits, we live in Leigh-on-Sea in Essex. He is a lively fun loving child, he is however a vulnerable child who is immature for his age, he has learning difficulties, and has no sense of danger. Cody's condition also brings some challenging issues/behaviour for our family but, however we manage on a daily basis. Cody is medicated for his condition, which is a necessity for him to be able to have some sort of normality in his life, it also gives him structure to everyday things.
As Cody is now coming to secondary school age, we decided with much thought and consideration that Cody needs would be best met at a Special Needs School. We looked at two Special Needs Schools, the first being St Christopher Foundation Special School, in Leigh-on-Sea, children can attend this School with a diagnosis severe Autism and/or ADHD. The second School was St Nicholas Special Needs School, Southend-on-Sea, children can attend this School with a wider range of diagnosis disabilities or behavioural problems.
Why we need is a petition???
Unfortunately the local authority – Southend Borough Council have refused my son a place at my preferred choice of School, St Christopher Foundation Special School stating that he does not meet the criteria where it clearly states on the schools prospectus "The St Christopher School is also designated to cater where appropriate for Key Stage 3 pupils (age range 11-14) and Key Stage 4 pupils (age range 14-16) who have severe Autism and/or ADHD (page 4)" that his diagnosis of ADHD meets the criteria needed for my son to attend this school. However Southend Borough Council are offering my son a place at St Nicholas School. I also feel that there is no parental choice – as they are dictating to me where they want to send my son!!!
Why St Christopher School???
Cody is easily distracted, finds it difficult to organise himself and to follow the simplest of instructions. Cody needs small classes, access to specialist teaching strategies and a routine environment for him to thrive in Secondary school. He would access a fully differentiated curriculum in a totally inclusive environment.
As we live close to St Christopher School we believe it is in an ideal location and as Cody matures we hope that within time and with support Cody will be able to access the school independently. Cody would be able to mix with children from his own peer group also giving him the opportunity to access after school/holiday clubs. He would also be in an environment of which everybody has the same or similar condition.
St Christopher school offers all of this and more, with parental support groups on site we feel this not only provides the best support for Cody but also for our family who have undergone a huge amount of stress and worry managing Cody's condition over the years.
Why Not St Nicholas School??
We feel that the school which is nearer is the better of the two options for Cody. He should be entitled to what we feel will be the better of the 2 educations. NOT all education provision is the same. Cody we feel will benefit from an environment which is more specifically tailored to children with his specific needs, rather than what has to be a more diluted version at the second choice school, primarily because of the wider ranging issues being experienced by its students.
We are more confident after speaking with each of the faculty's concerned that Cody's needs will be better met at St Christopher School. The school is local and this should surely be a deciding factor when in September there WILL BE availability for him to attend. (This is his catchment area school). We are not asking for him to be sent to a much better school which we are not entitled for him to attend (out of catchment so to speak!!) and as mother and father to 1 small baby and another on the way, this becomes even more practical. Ensuring that in any unforeseen eventuality, access to the school and home for Cody can be managed without any problems. Not having this preferred option would then lead to issues as stated above. Cody would probably need to be medicated for a longer period of time to allow for travelling etc. Also due to our current issues around C02 admission this would also be a concern to all of us as transport will be needed. Again this is a cost in which you the taxpayer would have to pick up!!!
I hope you feel the same as I do – if so please sign my petition.
Many thanks in advance.
Ms Smith
Links