Arts NSW funding announcements required IMMEDIATELY
130
people have signed this petition.
Add your name now!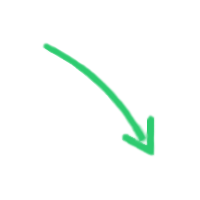 130

people

have signed.

Add your voice!
Maxine K.
signed just now
Adam B.
signed just now
THANK YOU to all who signed the petition and helped bring this matter to the urgent attention of our new Minister.
We are pleased to report that the Minister made the NSW arts funding announcements on the 17 December.
To see signatures and comments collected to date - select the signature tab.
*****
Open letter to
The Hon. Virginia Judge MP Minister for the Arts
Email: office@judge.minister.nsw.gov.au
[11 December 2010]
Dear Minister
NSW arts companies and artists are still waiting to be informed of the outcomes of their funding applications for core operations and projects occurring between 1st January and 31st December 2010.
This is a dire situation. Across NSW companies are unable to confirm for full time employees if they still have jobs for 2010 which is only 3 weeks away. Artists are unable to be engaged and offered employment for projects throughout the year. This jeopardizes the livelihood of a significant section of the Creative Industries. Without funding notification companies are currently unable to plan with quality, security and efficiency. In the new year some organisations will be forced to close their doors unable to sustain cash-flow. And most devastating is the limitations this places on the public of NSW to be informed of, and participate in, vibrant, culturally enriching, educational and entertaining quality arts experiences.
Whilst recent changes in government may be identified as a reason for further delays with the announcements, the simple fact is the announcements were already long overdue. Artists and companies lodged funding applications on the 6 of July 2009. The process has taken 22 weeks to date with still no word of what funding is available for arts activities across NSW in 2010.
Other state governments announce their funding for arts activities within timeframes that support their artists and audiences. The State Government in Queensland announces funding of arts activities 13-15 weeks from time of lodgment and Arts Victoria advertises and delivers announcements 12 weeks after the application closing date. It has taken Arts NSW almost twice as long with announcements still pending.
The timing of 2010 funding announcements is not an isolated incident. Funds for the calendar year of 2008 were announced in February 2008, and the physical cash was not dispersed until close to the end of the first quarter. For 2009 the situation was only slightly improved and again jobs and projects were placed in jeopardy.
These continual delays indicate a lack of respect for the work required of creating, producing, presenting and promoting arts activities and is stifling the industry and comprises quality. Instead of being able to excel and develop practice, arts workers are in limbo unable to move forward. In summary the delays hamper the ability for the cultural and participation aims of the Government's State Plan to be fully realised and delivered to a high standard.
We the undersigned request applicants are informed immediately of the outcome of their application. We also ask that attention be given to the processes of Arts NSW to ensure arts experiences for the people of NSW and the livelihood of artists and arts workers is never again compromised and held to ransom by the timing of announcements.
Sponsor
Petition live at 5pm Friday 11 December. Signature update: Thurs 17 Dec = 128 signatures Sample comments collected... "A very exciting minsterial appointment. However, as artists in NSW we again find ourselves in the situation outlined above. Personally I have had to cancel a project slated for March 2010, to the disappointment of a great bunch of artists. I am also looking at asking fellow artists to go into development unpaid in January. This situation is incredibly discouraging for artists who already tend to struggle financially and constantly juggle the timing of projects. An inability to confirm upcoming work at such a late date is disheartening and scary. " "The delay in the announcements of arts funding for 2010 has placed our industry in crisis" "Apart from interfering with our employment prospects, planning and management for 2010, this delay seriously hampers our capacity for sound marketing & audience development. We want our audiences to know what we are doing and when.... but we can't tell them till we know ourselves. " "I am very excited to have a new & interested Minister - one I know who will understand just how bad this is, and use this as the opportunity to immediately make a positive impression of supporting the Arts. Unexplainably this has been happening too many times, for too long...I am baffled as to why, surely there is an immediate and long term solution" ...see more by selecting signature tab at the top of the page
Links