Artemis Fowl Movie Casting Controversy
295
people have signed this petition.
Add your name now!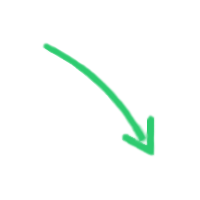 295

people

have signed.

Add your voice!
Maxine K.
signed just now
Adam B.
signed just now
On December 20, 2017 the makers of the upcoming Artemis Fowl movie had released new information on their choice of actors/actresses. This did indeed grab the attention of the book's fans. Angered, confused, and upset they were (though some were excited that there was even progress being made). Long story short: us fans are unhappy with the casting choices due to many obvious reasons. With the help Tumblr user Pixiequinn, we were able to present this with you all today. Listed below are the multiple issues reagarding each character that we, the fans, see problematic so far:
Butler is described as a Eurasian man in the books, (start of chapter one, book one) and this is a big part of his character. Having him played by a black man takes away a vast amount of this character, changing him completely. But also takes away an opportunity of an Eurasian actor. He is also Artemis Fowls bodyguard, and is sworn to protect the boy. The Butler family has protected and served the Fowl family for years, and having a black man serve a white family has caused many people see the racist connotations.
(Textual proof of Butler's race)

Julius Root is the commander of the LEP (the police squad
that Holly Short works for). Holly is, in the books, the first female
officer in the squad, and so Root is constantly hard on her, pushing her
further, and punishing her more for mistakes, because he wants her to
prove herself, and knows many men won't take her seriously. This is a
huge plot point throughout the books, and changing Julius's gender will
have an impact on this effective story line. The impact will result in less feministic rights throughout the movie.
Holly Short is a member of the LEP. She is described as having "Nut brown skin", (Start of chapter three, book one), and is an adult woman. Having her played by a child is unreasonable, as she is old enough to have a job, and is about 80, though ages appear younger. She is admittedly shorter than a human, but has adult features. Many fans also worry that this dramatic decrease in age will lead to a romantic relationship between her and Artemis, ruining their important, completely platonic, friendship. Pairing a canonically 80 year old with a 12 year old is extremely wrong, even if you must age down a character for this. Having her played by a white person is also an issue, as Holly Short is a role model throughout the books, and is someone children aspire to be. Having her as a brown woman gives young brown girls hope, and lets them be represented. They will not get this needed representation with a white character. It is racist to turn a brown character white, and there is no reason for this.
(Textual proof of Holly's charateristics)





Signing this petition would show your support as not only a fan of the Artemis Fowl series, but towards all due rights for racial equality/diversity and women in the workforce. Which this series already held onto greatly. We understand that the casting may not be changed immediately or at all, but we (as a fan base) would prefer legit reasoning for these casting choices. Which are to be of true value and not for diversifying a series - where it is not needed.


Thank You!


***There is no affiliation with this account in regards to the Artemis Fowl series' original author (Eoin Colfer) or the movies legal owners (Disney).