ARREST ELIN NORDEGREN FOR DOMESTIC VIOLENCE NOW!!!
20
people have signed this petition.
Add your name now!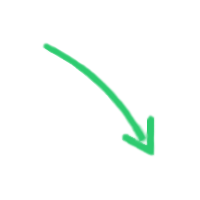 20

people

have signed.

Add your voice!
Maxine K.
signed just now
Adam B.
signed just now
I am a female who is disgusted at how Elin Nordegren has seemingly gotten away with a horrific incident of physical violence against her husband, Tiger Woods!! I am shocked that she is a free woman..........if it was the other way around and Tiger attacked her, he would be in jail right now!!! The hypocrisy must stop!!! As a society, we must open our eyes and realize that women are capable of abuse (just as a man) and they must be held accountable for their actions!!!!
We, the undersigned, demand that law enforcement arrest and charge Elin Nordegren with DOMESTIC VIOLENCE stemming from an incident with her husband, Tiger Woods, on November 27, 2009. Evidence and witness statements confirm that Elin Nordegren, upon discovering text messages from Tiger's mistress (Rachel Uchitel), confronted him and when he denied her claims, she proceeded to ATTACK HIM WITH A 9-IRON, resulting in him requiring plastic surgery for a gash on his face and having TWO TEETH replaced that she knocked out of his mouth with the weapon of her choice (ironically, his golf club). He attempted to flee their home out of fear and she pursued him, while continuing to attack him with the 9-iron, causing DOCUMENTED DAMAGE to their home hallway and garage. Not to mention that she bashed in the window of his Escalade as she was chasing him while he was trying to flee, possibly resulting in him losing control of his vehicle!!!
If it was the other way around and Tiger discovered his wife had been unfaithful and took a 9-iron to HER FACE and chased her out of the home, causing her to crash her car, HE WOULD BE IN JAIL RIGHT NOW!!! ELIN NORDEGREN PHYSICALLY ATTACKED TIGER WOODS AND THE LAW NEEDS TO HOLD HER ACCOUNTABLE...........JUST AS THEY WOULD IF SHE WERE A MAN!!!! DOMESTIC VIOLENCE IS NEVER JUSTIFIED - EVEN BY A SCORNED WOMAN - AND ELIN MUST BE HELD ACCOUNTABLE FOR HER ACTIONS!!!
THE HYPOCRISY MUST STOP!!!!
Links